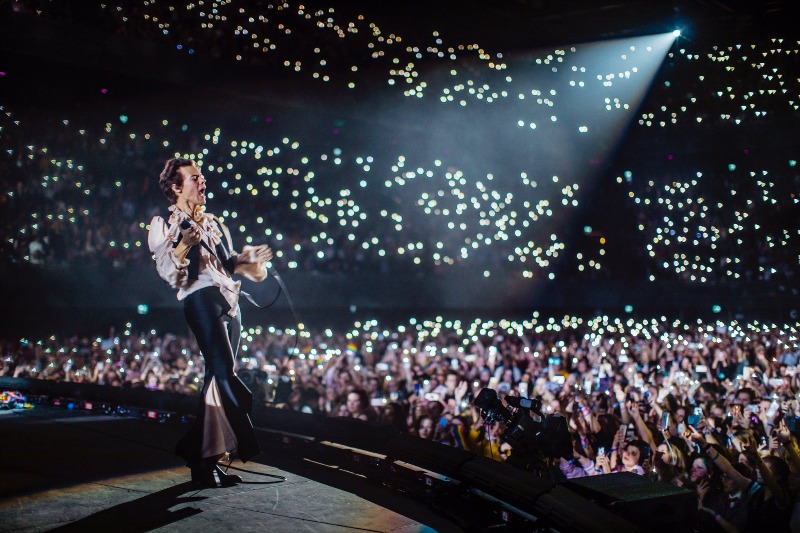 harry styles harrys house nominated for mercury prize
Harry Styles' Harry's House nominated for Mercury Prize
With the release of his third solo album, Harry Styles has earned a nomination for the prestigious Mercury Prize. He will be competing for the British music honor alongside artists such as singer-songwriter Sam Fender and rapper Little Simz.
Styles was given a nomination for his album Harry's House on Tuesday (July 26), which has been at the top of the album charts in the UK for six weeks, which is longer than all of the albums he recorded while a member of the boy band One Direction combined.
Fender's Seventeen Going Under and Little Simz's Sometimes I Might Be Introvert are two of the twelve albums that have been shortlisted for this year's Mercury Prize, which is awarded to the British or Irish album that is deemed to be the greatest of the calendar year.
Related Posts
Actress Jessie Buckley, who just received an Olivier Award for best actress in a musical for her role as Sally Bowles in Cabaret, also made the list for For All Our Days That Tear the Heart, her record with former Suede guitarist Bernard Butler. Buckley collaborated on the album with Butler.
The nominations were trimmed down for the short list by a judging panel that included the musicians Jamie Cullum and Anna Calvi.
The judges commented that the albums included "everything from inventive pop to pioneering rap to Cornish language folk-rock."
The awards ceremony is scheduled to take place on September 8 in London, and it will feature live performances by a number of the acts that were nominated for the prize.