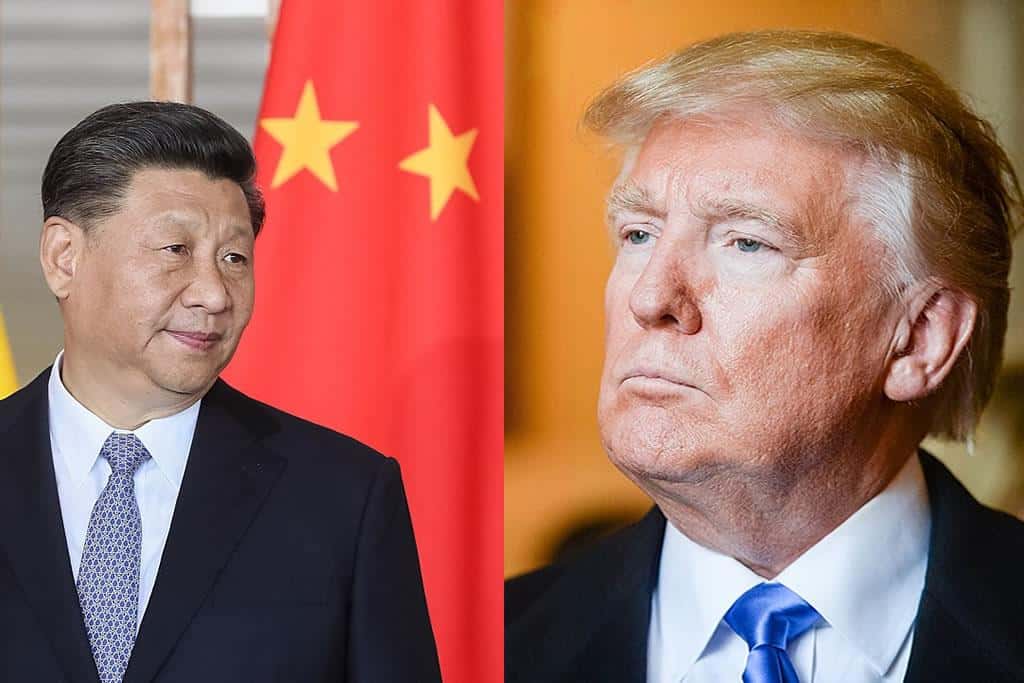 Geopolitical dynamics changing as US allies coordinate against China
Back in 2017 at Davos, China's President Xi Jinping surprised the leaders across the world by giving a speech supporting joint action against climate change and defending free trade – an overambitious take at most, presenting China as the next plausible world leader, at a time when his American counterpart Donald Trump was pitching in an opposite policy.
Fast forward to 2020, and all the warmth and support that China enjoyed few years back seems vanished. The genuine sign showcased in 2017 that Beijing is open and committed to an order based on international rules seems far gone.
Coronavirus pandemic has changed the narrative of world dynamics and has countries scrambling to preserve the status quo. The leaders who were once impressed by Xi Jinping's vision are now questioning the secrecy that seems to be the modus operandi of China. The misinformation and state of secrecy opted by country during wake of pandemic outbreak has left Beijing at centerstage with all fingers pointing towards it. China, however, has been denying all the allegations and maintaining about its constant cooperation regarding virus.
These skirmishes are not new to China but something is new, and unexpected, as far as last few years are concerned. Countries that were not too loud against China and condemned "softly" are now fiercely louder with bold actions. And they are now coordinating their responses against China, at least that is what appears.
The latest and most apt example of this coordinated response is against Beijing's imposition of National Security Law in Hong Kong, stripping the country off its autonomy which was a guaranteed agreement till 2047 as per legality at time of handing out by UK. The condemning and retaliation against China by all countries follows a similar pattern.
Four of the Five Eyes member nations – intelligence based partnership group including US, UK, Australia, New Zealand and Canada – issued a joint statement swiftly against China condemning its law imposing on Hong Kong. New Zealand was the only country that opted out.
UK has confirmed that it will offer a citizenship pathway for Hong Kong residents who have British National Overseas Passport or BNO. This would offer a way out for more than 3 million Hong Kong residents. An issue of "burden sharing" has been discussed with Five Eyes in case there is a mass exodus from Hong Kong, conveyed UK Foreign Secretary Dominic Raab. Australia too went through a similar path offering extended visas to Hong Kongers already present in the country and opening avenues for citizenship. Canada is trying to chalk out a plan for migration from Hong Kong.
US, UK and New Zealand are reviewing their treaties with China while Australia and Canada have already suspended the extradition treaty with Beijing. European Union bloc too is acting on a course of action against China.
The coordinated actions against China have irked the country who is promising retaliatory actions.
United States, which first started the pattern of questioning Beijing loud and clear at the onset of pandemic, has been successful at pushing and gathering its allies against China, which was being viewed as the emerging global leader.
In early July, a brand new coalition has emerged from alliance of lawmakers from 16 countries and European Union, being called Inter-Parliamentary Alliance on China (IPAC). The alliance coordinates actions against China. The members include US senators Bob Menendez and Marco Rubio, along with lawmakers from UK, Canada, Australia, New Zealand, Switzerland, Uganda, Japan, Czech Republic among many others.
Yuka Kobayashi, Assistant professor on China and International Politics at University of London said, "If you see that countries are going beyond the United Nations with parliamentarians now going beyond the borders to create a united front against China – I've never seen anything like that. That's quite remarkable."
The fact that countries which were earlier accommodating with China are not doing that anymore, is a drastic change in geopolitical scenario leading to reshuffling of dynamics and relationships. Countries collectively banning Chinese tech giant Huawei from their telecom network is a big jolt to Beijing, and a victory lap for Trump's administration, which has been gathering US allies to do so for months together now.
Today's decision by the UK to ban Huawei from its 5G networks advances Transatlantic security in the #5G era while protecting citizens' privacy, national security, and free-world values.

— Secretary Pompeo (@SecPompeo) July 14, 2020
With globalization and rise in China's economy came a stage of country's uplift at a global level where it was being seen as a world leader. This made its presence on a chair at important international platforms like World Trade Organization and G20 summit – something that was important for Beijing, to show its willingness to work according to the international order. But recent developments suggest otherwise of the real commitment from China. The pandemic secrecy, Hong Kong law imposition, South China sea dominancy, clashes at Indo-China border, cyberattacks on Australia and US – the list makes situation really difficult for China.
Also Read:- Why is Australian Medical staff going into self isolation?