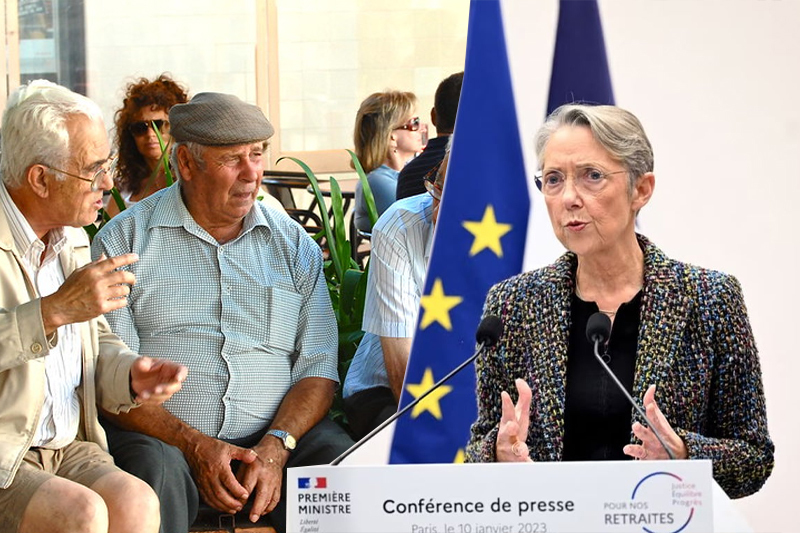 French plan to raise retirement age to 64 triggers strike
French plan to raise retirement age to 64 triggers strike
The French government is planning to raise the legal retirement age by two years by 2030 as part of a long-delayed reform to the pension system. Under the new legislation, French citizens will need to work until 64 to qualify for a full pension. The changes are necessary to prevent a major pension funding deficit in the future, Prime Minister Elisabeth Borne told reporters on Tuesday. The reforms will bring in $19 billion annually by 2030 while boosting the employment rate among 60-64 year-olds.
Reforming pensions has been a key element of President Emmanuel Macron's election campaigns. An earlier attempt triggered nationwide strikes in 2019 before being abandoned in 2020 as the government battled to contain the Covid outbreak. The second attempt will, undoubtedly, not be any easier. Tuesday's announcement has prompted an angry response from labour unions, with a nationwide strike on 19 January.
Keep Reading
Borne was cautious while laying out the reforms. She emphasised the gradual, progressive nature of the legislation, besides increasing the minimum monthly pension allowance.
Under the proposed reforms, the retirement age will be increased gradually by three months a year, starting in September. By 2027 it would reach 63 years and 3 months, and the target age of 64 in 2030. This implies people need to work for 43 years (instead of 42 years currently) to receive a full pension from 2027.
According to the Organisation for Economic Cooperation and Development, France – with one of the lowest retirement ages in the industrialised world – spends more than most other countries on state pensions at nearly 14% of GDP in 2018. Nevertheless, with the proposed changes, the French will still retire earlier. The right to retire at a relatively young age is deeply cherished in the country. In many other developed economies, the legal retirement age is 65 and increasingly moving towards 67.
The reform will be tested early next month in parliament, where Macron's party lacks an absolute majority.