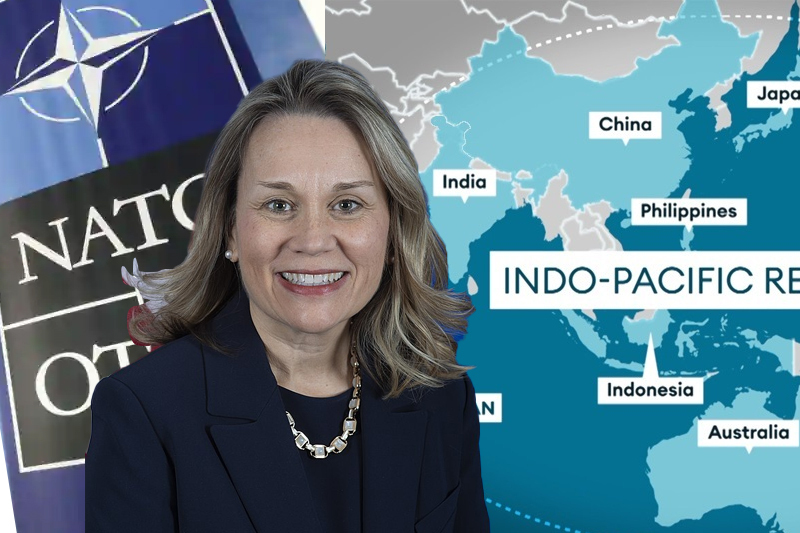 for the indo pacific nato membership is not being considered julianne smith
For the Indo-Pacific, NATO membership is not being considered: Julianne Smith
NATO's Euro-Atlantic nature prevents the Indo-Pacific region from being considered for membership, according to Julianne Smith, the United States' Permanent Representative to NATO.
"We haven't given membership much thought in the Indo-Pacific. When questioned about whether India was being taken into consideration for membership," Smith responded that the alliance is a Euro-Atlantic alliance and has no intentions to become a more comprehensive global military alliance. On Friday, Smith spoke during a virtual press conference.
"In a free and open Indo-Pacific, India is essential," she continued.
The US has consistently recognised India's position and role in the Indo-Pacific and has also discussed increased cooperation in military drills, extending maritime information, and opposing China.
Smith added that if India wanted to interact with them, "doors were open for India in terms of engagement." She reaffirmed, nevertheless, that neither India nor anyone else would be invited to the NATO ministerial.
Keep Reading
"NATO is happy to participate in various forums. When asked about NATO's involvement with India, Smith replied," We would be willing anytime to sit down, should India choose to.
If India is interested in doing so, NATO is willing to engage with it more, she continued.
"We appreciate India's calls for putting an end to the war and applaud what it has been able to achieve for the Ukrainian people," she continued.
India prefers the term "conflict" over "war" when discussing Ukraine, in contrast to the US and Europe. Now is not the time for conflict, according to Prime Minister Modi, a statement that has been frequently cited.