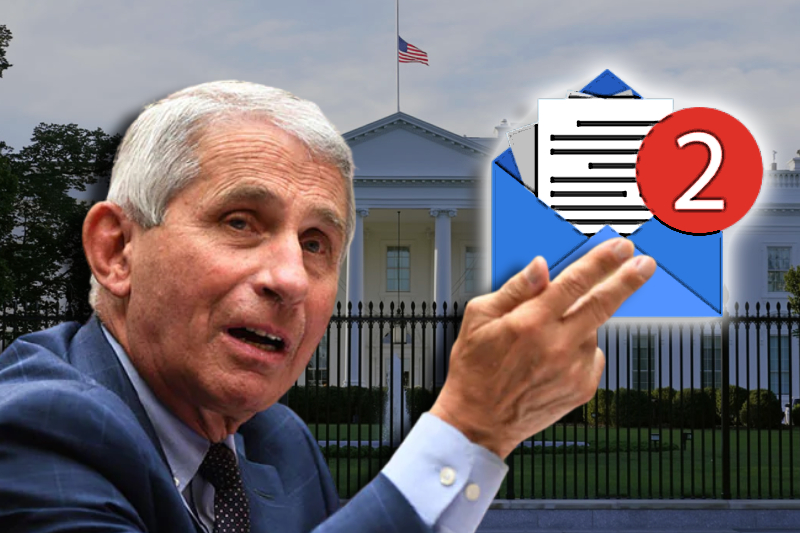 fauci leaked email
Fauci's leaked emails during early pandemic: White House defends Fauci as "undeniable asset"
White House has massively defended Dr. Anthony Fauci, President Joe Biden's top coronavirus pandemic adviser amid criticism and denunciation around leakage of thousands of his work related emails earlier this week. Press Secretary Jen Psaki called Dr. Fauci an "undeniable asset" in America's fight against Covid-19 pandemic. News outlets including CNN, The Washington Post and BuzzFeed News had obtained thousands of emails that were sent and received by Fauci since pandemic outbreak began earlier last year. These emails panned from questions, clarifications from different organizations, entities and individuals to a simple 'Thank You' since the Director of National Institute of Allergy and Infectious Diseases became popular and common name globally. Many emails have been criticized for the exchange between Dr. Fauci and the other party.
BuzzFeed News has published more than 3,200 pages of emails obtained from Fauci's inbox of correspondence spanning from January to June 2020. Similarly, The Washington Post published over 860 pages of emails during period of March and April 2020. CNN also obtained many emails from February. The excerpts show the extent to which Fauci engaged in correspondence and communication in a rather polite and to-the-point demeanor.
Dr. Fauci said that his exchange on virus lab leak is being taken out of context.  Last April. An email was sent to Dr Fauci by an executive at EcoHealth Alliance which is a global non-profit that had funded some research at China's Wuhan Institute of Virology. He thanked Fauci in the email for publicly stating that "scientific evidence supports a natural origin for the coronavirus and not a lab release". Some critics have called out Fauci for being 'too cozy' with people at Wuhan lab. Dr Fauci rubbished the claims while talking to CNN. He added that still no proof has come into virus leak from the lab.
Related Posts
"You can misconstrue it however you want," Fauci said to CNN, "that email was from a person to me saying 'thank you' for whatever it is he thought I said, and I said that I think the most likely origin is a jumping of species. I still do think it is, at the same time as I'm keeping an open mind that it might be a lab leak."
He added, "The idea I think is quite farfetched that the Chinese deliberately engineered something so that they could kill themselves as well as other people. I think that's a bit far out."
Ms Psaki said on Thursday at her daily press briefing, "The president and the administration feel that Dr Fauci has played an incredible role in getting the pandemic under control, being a voice to the public throughout the course of this pandemic."
About 3,200 pages of emails covering Coronavirus outbreak since last year were released to media from Fauci's inbox under freedom of information request.