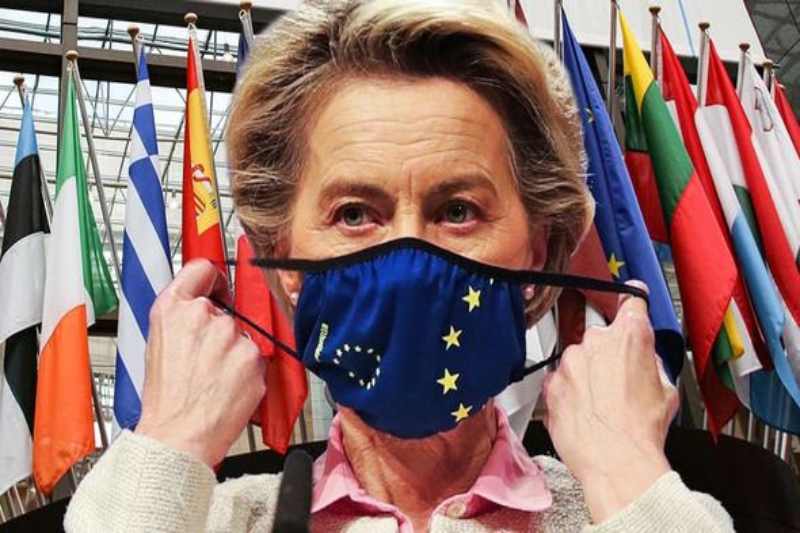 ursula von der leyen
Conference for EU's future rejected by 13 member states: Report
Citizens of 13 member states have denied participating in Conference for future of European Union
The European Parliament is planning to launch a Conference on the Future of Europe in the coming months. However, the recently-conducted Eurobarometer study has revealed that respondents from at least 13 EU member states are not willing to participate in the conference meant for citizens.
As per reports, the conference is aimed at providing a discussion forum for citizens on shaping the future of the European Union in the next 5-20 years in the wake of Britain's exit from the bloc. While the conference was scheduled to start in May 2020, the unprecedented impact of the COVID-19 pandemic delayed the efforts. 
As per the official Eurobarometer study, 48 percent of the respondents are less inclined towards participating in the initiative, while 20percent have said that they would not take part. Meanwhile, 51 percent of respondents have shown their willingness to take part in the Conference for the future of the bloc. 
Interestingly, there are prominent differences in the responses of citizens from different member states. On one hand, citizens of Ireland (81%), Belgium (64%), Luxembourg (63%), and Slovenia (63%) are more enthusiastic about taking part in the decision-making process, on the other hand, respondents from Portugal (34%), Bulgaria (34%) and Finland (38%) are not willing to get involved in the conference. In addition, around half of the Europeans have said that they hold a positive image of the EU, with only 14 percent saying that they hold a negative image. 
Over 27,000 people across all 27 member states of the bloc were interviewed in the survey between 22 October and 20 November 2020. Jointly commissioned by the European Commission and the European Parliament, the survey saw both face-to-face and online interviews amid pandemic restrictions. 
Related Posts
In 2019, French President Emmanuel Macron proposed the idea for a Conference for Europe's future. After European Commission, President Ursula von der Leyen included the idea in her political guidelines with the aim of collecting the thoughts of EU citizens about various issues related to the bloc, including digital transition, election process among others. According to the joint declaration approved by the Council of the EU, the conference must be launched soon in order to "reach conclusions by spring 2022. For implementation, the plan is yet to be signed by Commission chief Ursula von der Leyen, Parliament President David Sassoli, and Portuguese prime minister Antonio Costa, who currently hold the bloc's Presidency acting, as joint chairs".