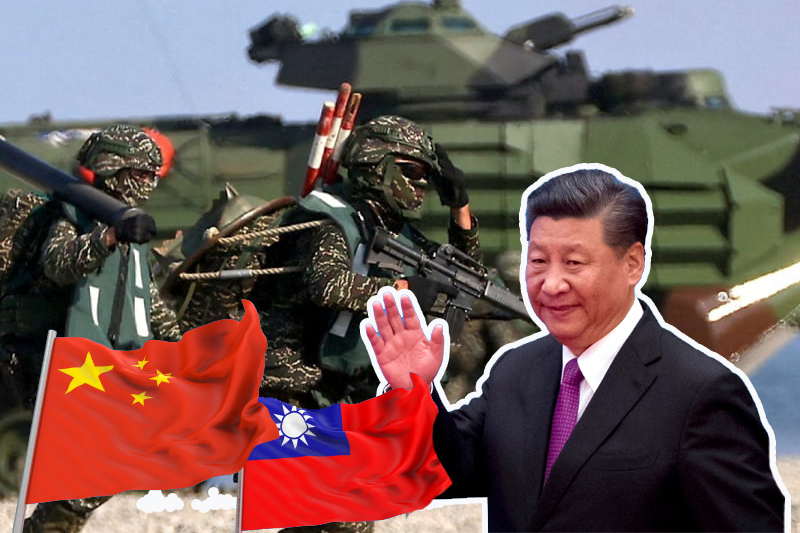 China halts Taiwan drills but concerns over war continue
China halts Taiwan drills but concerns over war continue 
Beijing has announced of halting all military drills around Taiwan, for now, but has stressed that training and preparation for war will continue. Stressing on its firm resolve to annex Taiwan, that China considers to be an integral part of it, Beijing has warned that if the island is not annexed by peaceful means the country is prepared to do so by all means of force. The announcement of halting the drills was made by China shortly after it reaffirmed its commitment to use force as last means to annex Taiwan.
A spokesperson for the PLA Eastern Theater Command said on Wednesday afternoon that military exercises had been successfully completed, and "effectively tested the integrated joint combat capabilities of the troops". The statement further pledged to continue its monitoring exercises of the Taiwan strait through regular patrolling of the area and being on standby for combat.
Retaliation of Pelosi's visit to Taiwan
Live fire military drills in seven zones surrounding the Taiwanese island were launched by China's PLA as a retaliation move over US House Speaker Nancy Pelosi's visit to Taiwan. Pelosi has defended her visit by calling it "absolutely worth it". "We cannot allow the Chinese government to isolate Taiwan," Pelosi said in an interview with NBC. "They're not going to say who can go to Taiwan."
Related Posts
China considers Taiwan as its integral province
The Chinese Communist party government (CCP) has asserted claims that Taiwan is a breakaway province of China. On Wednesday, a white paper was released through state media that reiterated Beijing's resolve to annex Taiwan "by force if peaceful means were unsuccessful".
"We will work with the greatest sincerity and exert our utmost efforts to achieve peaceful reunification," the official English-language version of the document said. "But we will not renounce the use of force, and we reserve the option of taking all necessary measures." Titled The Taiwan Question and China's Reunification in the New Era, the official document stressed, without giving a timeline, "We should not allow this problem to be passed down from one generation to the next." Dr Mark Harrison, a senior lecturer in Chinese studies at the University of Tasmania said, "The concluding references to Beijing's willingness to use 'all necessary measures' and its identification of 'separatist elements or external forces' is a disquieting sign of the arguments it is preparing to justify military action against Taiwan."