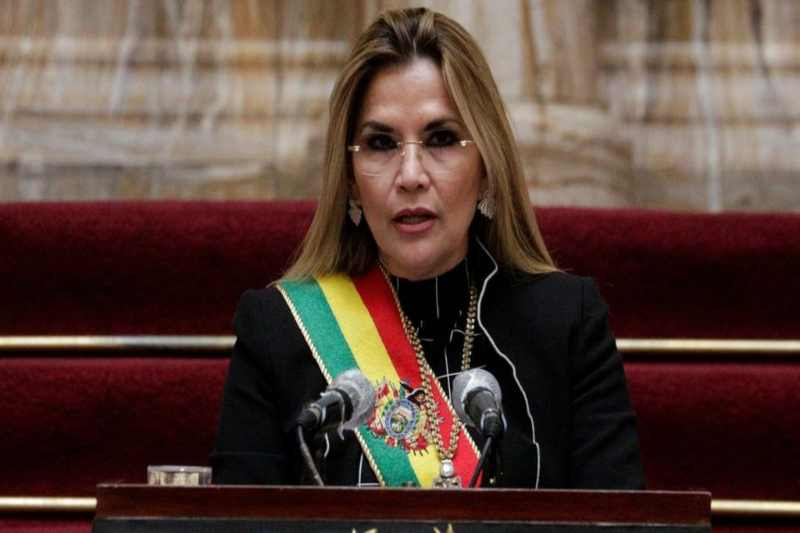 bolivia's former president jeanine anez
Bolivia's former President Jeanine Anez gets arrested over alleged coup charges
Last updated on March 17th, 2021 at 05:18 am
On Saturday, Bolivia's Bolivia's former interim President Jeanine Anez got arrested as officials of the opposition charged her of helping in the coup and oust socialist leader Evo Morales in 2019.
Supporters of Morales alleged Anez had a hand in the coup. She got arrested from Trinidad and was flown to the capital La Paz, where she had to appear in front of the prosecutor.
"This is an injustice and abuse," she told journalists after the appearance. "There was no overthrow, but a lawful succession," she added.
Related Posts
Anez, many ministers, and security officials are facing charges of conspiracy, sedition, and terrorism over an alleged coup on Bolivia's 13-year long served government, as per the arrest warrant which she posted on social media.
Anez headed Bolivia for around half a year after when Evo Morales left office following election results, violence, and protests.
In letters to the European Union and the Organization of the American States, Anez pleaded for observer missions to probe her case and other ministers' arrest.
On Saturday, Government Minister Eduardo del Castillo affirmed that the Public Prosecutor's Office had confined Anez for association in a coup that happened in 2019.
According to Reuters, America's Human Rights Watch director, Jose Miguel Vivanco stated that the arrest warrants contained no proof to state any kind of terrorism.