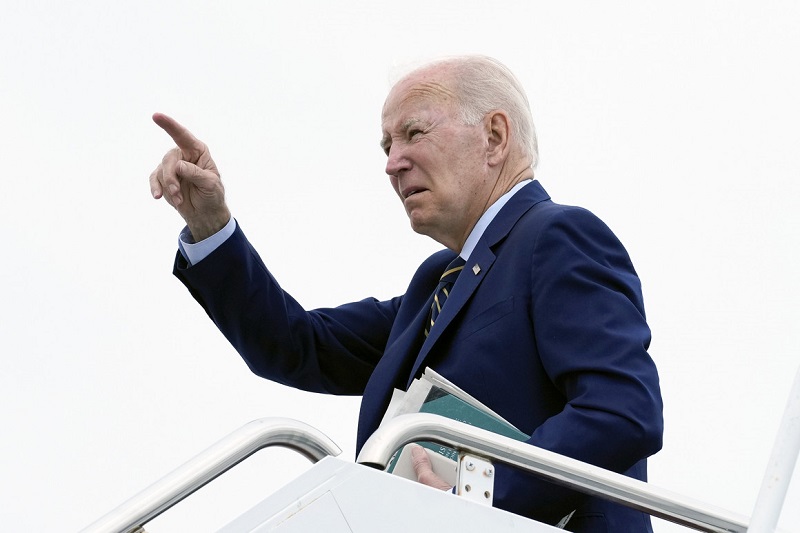 Biden 'very much looking forward to hosting' upcoming US-ROK-Japan trilateral summit
Biden 'very much looking forward to hosting' upcoming US-ROK-Japan trilateral summit
The US expects the upcoming trilateral summit with Japan and South Korea on August 18 will be "historic", according to White House national security spokesperson John Kirby.
It will be the first independent summit between the leaders of the three countries as the previous trilateral discussions were held on the sidelines of international meetings.
US President Joe Biden is "very much looking forward to hosting" the summit later this month at his Camp David retreat, Kirby said during an online press briefing.
Camp David near Washington has been a historic setting for summit meetings and for major foreign policy conversations, he noted when asked about the reasoning behind the administration selecting the retreat as the venue.
Keep Reading
Discussion Of Historic Proportions
The official highlighted the importance of strengthening a trilateral relationship with the two key US allies, noting improved ties are essential for Washington as well as for the rest of the world.
He said Biden will host Japanese Prime Minister Fumio Kishida and South Korean President Yoon Suk-yeol for what the administration believes will be "a discussion of historic proportions in terms of the importance of this trilateral relationship to the Indo-Pacific region."
The upcoming discussions will come at a time when Japan and South Korea seek to enhance ties and North Korea shows no intention of stopping in its pursuit of nuclear capabilities.
In recent months, Yoon has been walking a political tightrope as he tries to calm public anger over Japan's plans to release treated radioactive water into the Pacific while also working on improving diplomatic ties with Tokyo following years of tensions over historical issues.