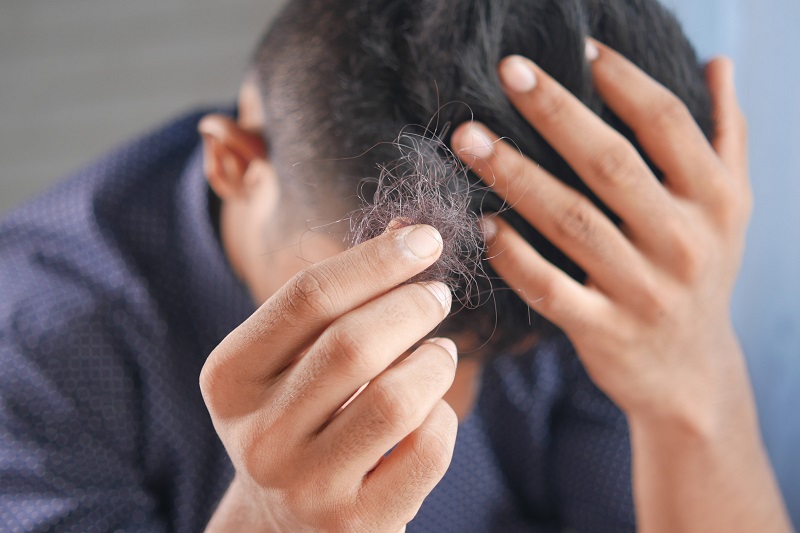 Abu Dhabi Stem Cells Centre on a mission to eliminate baldness with cutting-edge technology
Abu Dhabi Stem Cells Centre on a mission to eliminate baldness with cutting-edge technology
Doctors at a pioneering Abu Dhabi health centre are embracing the power of stem cells to help halt hair loss and encourage new growth of follicles. They say treatments that began at the start of the year are already showing encouraging results for hundreds of patients.
Abu Dhabi Stem Cells Centre has been assisting patients with a range of conditions, including multiple sclerosis and cancer, since its establishment in December 2019. The centre aims to be at the forefront of medical care in the Emirates.
In relation to the promising treatment for hair loss, Dr Antonio Bencomo-Hernandez, head of laboratory and advanced technology at centre, said results are better for patients who have just started losing their hair, The National reported.
Stem Cells Will Not Be Sold At The Supermarket In A Bottle
"Healthy patients in the early stages of hair loss are likely to benefit the most," according to Maysoon Al Karam, chief medical officer at the centre, who said the treatment is effective but needs to be done in the right clinical setting.
Keep Reading
Stem cells will not be sold at the supermarket in a bottle, she stressed, asking people to practice caution against products promising miracle cures. The treatment is immensely different from traditional hair transplants.
While traditional transplants require the healthcare provider to take small pieces of skin from parts of the body that contain healthy hair and subsequently implant the grafts on the hairless parts of the scalp, the other treatment uses processed stem cells.
How Does the Treatment Work And What Is The Success Rate?
For the stem cell treatments, a few strands of hair are extracted from the scalp and then sent to the lab, where stem cells are extracted from the hair follicles and processed before being injected back into bald spots so new hair can grow.
This procedure is relatively short with no recovery period necessary. But patients undergoing the treatment mustn't have any underlying health problems that can cause the hair loss. If this is the case, the issues may need to be addressed first.
Since stem cell hair loss treatments are just in their infancy, the health centre cannot guarantee the new hair will not fall out in upcoming years. Nevertheless, the doctors are optimistic and said there has yet to be a case where newly grown hair has fallen out.