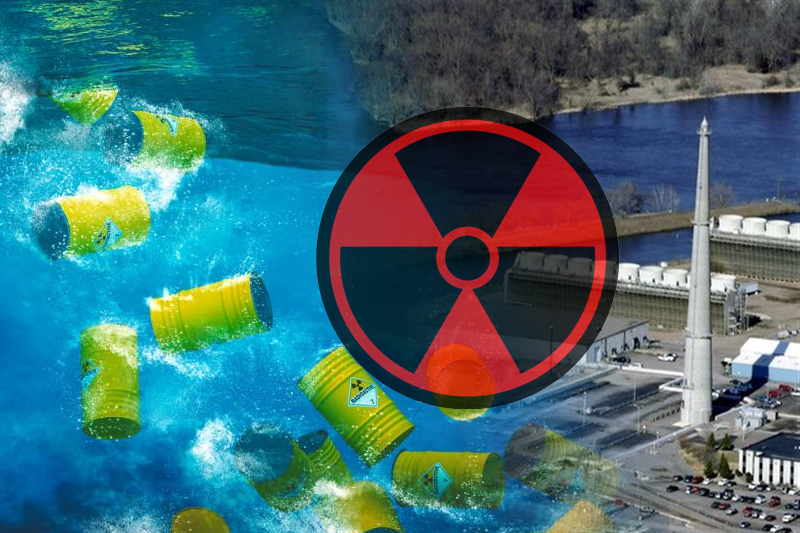 400,000 gallons of radioactive water leaked from Minnesota plant. But ...
400,000 gallons of radioactive water leaked from Minnesota plant. But …
Although the massive leak of at least 400,000 gallons of radioactive water from Xcel Energy's Monticello nuclear plant in Minnesota was discovered in November and state and federal authorities and the Nuclear Regulatory Commission were informed last fall, officials only publicly revealed the spill on Thursday.
While Minnesota regulators said they have been monitoring the cleanup, the four-month delay in publicly announcing the leak raised concerns over public safety and transparency. However, industry experts confirmed on Friday that the radioactive water never reached a threshold that would have required public notification, implying it was never a public health threat.
State officials said they wanted to disclose the spill until they had more information.
Keep Reading
Minnesota Pollution Control Agency spokesperson Michael Rafferty said Thursday that officials were aware of the water containing tritium but "Xcel had not identified the source of the leak" at the time. "Now that we have all the information about where the leak occurred and how much was released into groundwater," we are sharing this information, Rafferty said.
Xcel confirmed the location of the leak, saying it came from a pipe between two buildings.
The radioactive water contains tritium, an isotope of hydrogen that is a common by-product of nuclear plant operations and even occurs naturally in the environment. It only poses a health risk to people who consumed a large quantity of it. But the risk is contained as the chemical did not leave the confines of the power plant, Xcel and Minnesota officials said.
Xcel said it has recovered about 25% of the spilled tritium so far and plans to install a permanent solution this spring.