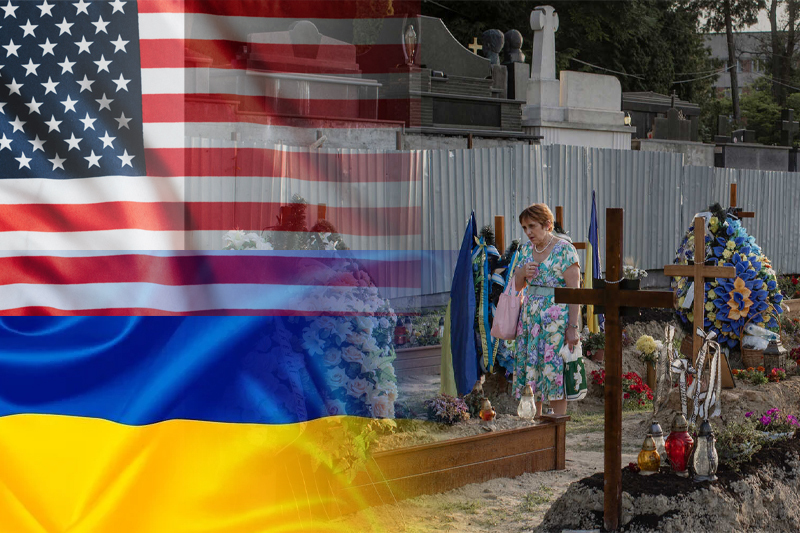 20,000 Russians killed in Ukraine war since December, US estimates
20,000 Russians killed in Ukraine war since December, US estimates
20,000 Russian soldiers have been killed and tens of thousands of others injured since fighting intensified in Ukraine's eastern Donetsk region in December, according to an estimate by the White House.
It comes as Kyiv prepares for a new counter-offensive to take back land occupied by Moscow.
On Monday, White House National Security Council spokesperson John Kirby said the numbers were based on newly declassified US intelligence, without elaborating on how the intelligence community gained the figures.
He added about half of those killed were soldiers recruited by the private Wagner Group – a Russian paramilitary organisation – which goes to the prisons in the country to recruit many of its soldiers.
Russia has exhausted its armed forces and its military stockpiles, and has been unable to take control of any strategically significant territory in spite of its military efforts, Kirby said.
Keep Reading
The White House hasn't provided any estimates of Ukrainian casualties because "Russia is the aggressor" here and its neighbour the victims, the spokesperson further mentioned.
With Kyiv readying for a new counter-offensive against Russian troops, Moscow early Monday launched a second wave of deadly nationwide missile strikes.
While Ukrainian air defences took care of 15 out of the 18 missiles launched, missile attacks on Pavlohrad killed two "very young men" and injured 40, President Volodymyr Zelensky said Monday in his nightly video address.
Zelensky also said a bomb in the Chernihiv region, close to the border with Russia, killed a 14-year-old boy.
Meanwhile, the Vatican is working on a secret peace mission to bring an end to the year-long brutal war, Pope Francis told reporters during a flight home after a trip to Hungary.