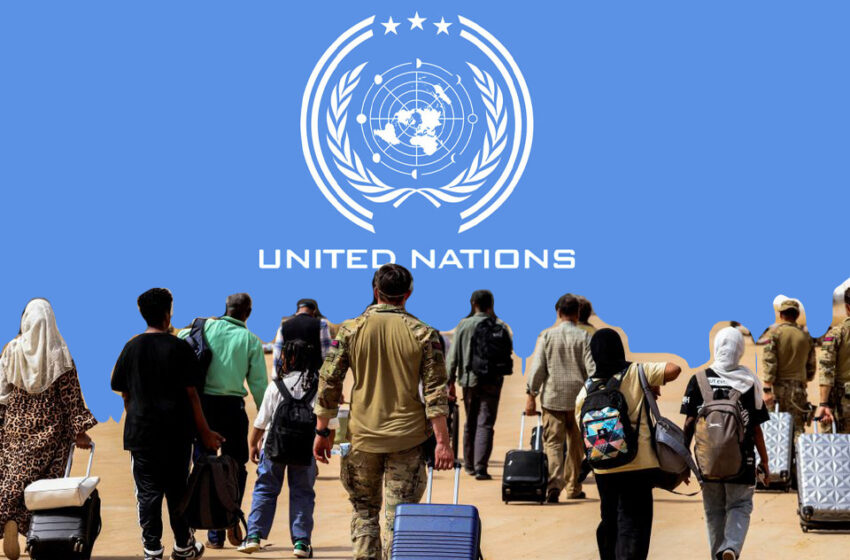 Over 800,000 could flee Sudan, UN refugee agency warns
Over 800,000 could flee Sudan, UN refugee agency warns
The ongoing conflict in Sudan is likely to compel more than 800,000 people to flee into the seven neighbouring countries, including Sudanese nationals and existing refugees who had settled in the country for safety, the UN refugee agency has said.
In fact, some 73,000 have already left Sudan, Raouf Mazou, UNHCR assistant high commissioner for refugees, told a member-state briefing in Geneva. The planning figure includes roughly 580,000 Sudanese, while the remaining are refugees.
UNHCR chief Filippo Grandi later said the number was indicative, adding if violence doesn't stop, more and more people will be forced to flee the country in search of safety.
The international body has said a major humanitarian crisis has already been unfolding since April 15, when the conflict erupted. 436 civilians have been killed and 2,175 injured, the Sudan Doctors Syndicate said.
Keep Reading
But the true death toll could be much higher as dozens of hospitals in and around the capital, Khartoum, have paused operations.
Millions of Sudanese, struggling with the inflated prices required to escape, are trapped in their houses with dwindling supplies of food, water and medicine, and frequent power cuts.
A number of humanitarian organisations have paused services, though the World Food Programme said it is restarting its operations in safer areas of Sudan on Monday after staff was killed in the early days of the fighting.
UN aid chief Martin Griffiths raised concerns over the war's effect on Sudan and the broader region as well. He is scheduled to visit the conflict-stricken country on Tuesday.
According to UNHCR and authorities in neighbouring Chad, between 10,000 – 20,000 Sudanese refugees arrived in the country since April 15, Al Jazeera's Fadel Abdelrazzaq reported. Jame' Noor, reporting from near Djibouti airport, said evacuation operations were underway.
Meanwhile, authorities in Ethiopia officially revealed the arrival of 6,000 people from 46 nationalities through the Gallabat-Metemma border.