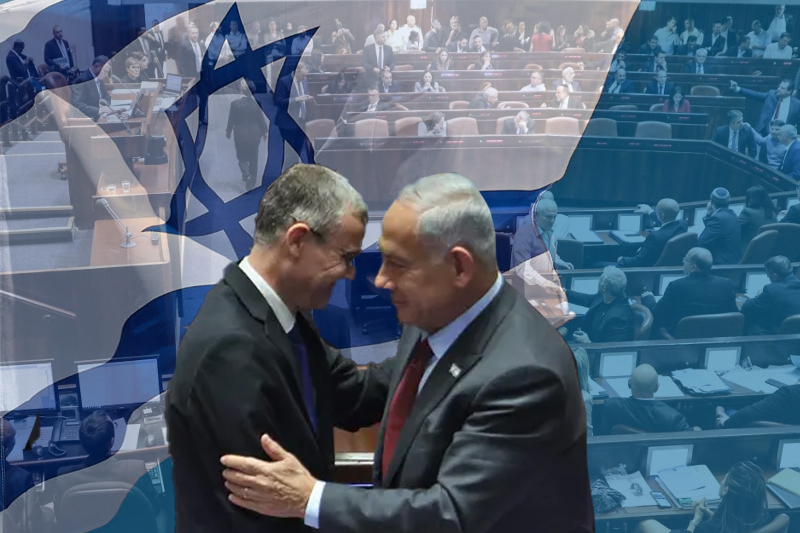 yariv levin is temporary speaker of israels knesset in key move by likud party
Yariv Levin is temporary speaker of Israel's Knesset in key move by Likud party
Likud party, headed by Benjamin Netanyahu, has elected one of its members as Knesset's temporary speaker in an unusual decision that will allow the far right and religious coalition government to take a leap in advancing sweeping legislations even before officially swearing in of the government. On Tuesday, a majority of 64 Knesset leaders voted to install close ally and confidante of Netanyahu, Yariv Levin as temporary speaker.
With Levin in position of the Knesset speaker, the incoming coalition government intends to forward several legislations as soon as possible. These sweeping legislation include an amendment that will "allow the ultra Orthodox politician Aryeh Deri to serve as a minister despite his conviction for tax evasion; an amendment to give the incoming national security minister, the extremist Itamar Ben-Gvir, extended powers over the police force; and an amendment that would transfer oversight of Israel's civil administration in the occupied West Bank from the defence ministry to the incoming finance minister, the far-right Bezalel Smotrich", as mentioned by The Guardian.
Keep Reading
Even after winning convincingly with 64 seats of 120 seat Knesset, Netanyahu was expected to be able to form a right wing religious coalition government very easily. But disagreements over power distribution have been a tough task for Netanyahu and Likud Party. Last week, Netanyahu asked President, Isaac Herzog, for a two weeks extension after expiry of his mandate. Netanyahu has final deadline of December 21 to form a government. If Netanyahu fails to meet the deadline, Herzog can select another member of Knesset to form a government, else a new election will be called.
"These are complex days for Israeli society when disputes over fundamental issues threaten to tear apart and ignite violence and hatred," Herzog said in a letter to Netanyahu that was made public by his office as he asked the veteran politician to form a governing coalition that represents Israel.