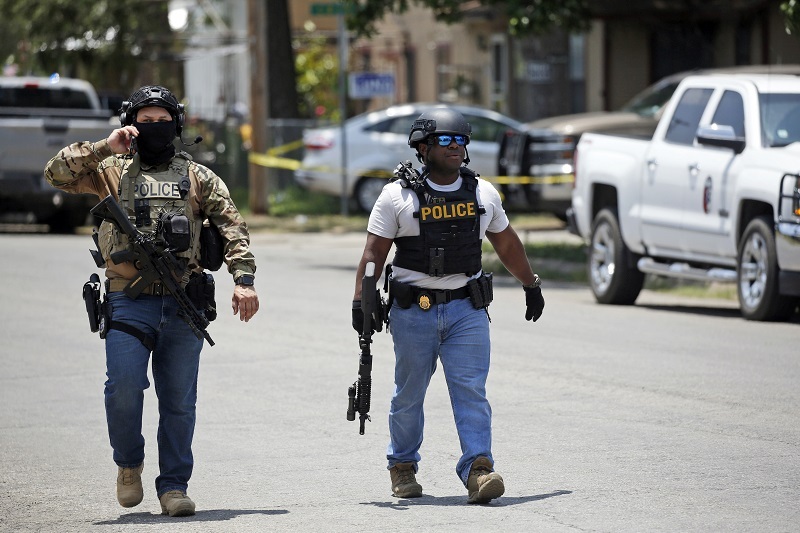 'Winnie the Pooh is now teaching Texas kids about active shooters'
'Winnie the Pooh is now teaching Texas kids about active shooters'
Excited about the new Winnie the Pooh book he received at school, Cindy Campos's five-year-old son asked her to read it with him as soon as he got home. But it didn't take long for the excitement to fade away. Why?
Campos was shocked when she realised the book was actually a tutorial about what to do in case of an emergency like a potential mass shooting, advising kids to lock the doors, turn off the lights, and swiftly hide.
The mother started crying as they read the Stay Safe book together, leaving her son confused. The Dallas, Texas, elementary school had sent the book home with students without offering the parents an explanation or a warning.
Her first-grader, who also goes to the same school, also got a copy of the book last week. After posting about the tutorial in an online neighbourhood group, Campos found some other concerned parents whose kids had also been sent home with the book.
The Dallas Independent School District's decision to send kids home with the Stay Safe book has triggered intense controversy.
Keep Reading
California's Democratic Governor Gavin Newsom took to Twitter to highlight how Winnie the Pooh would now teach Texas kids about active shooters because elected officials cannot pass common sense gun safety laws.
The district apologised for the confusion it created by not providing parents with any guide or context. It stressed that it works hard each day to prevent school shootings by addressing online threats, improving security measures, and conducting active shooter drills.
However, the statement did not offer an idea of how many schools and grades in the district had received the booklet.
Campos said, although she does not disagree with the book's intent, she wished the school would have sent it with a warning to parents so she could introduce it to her kids in the right way and at the right time.
She said it seemed especially "tone deaf" to send the booklet home around the time Texas was marking the first anniversary of a deadly mass shooting in Uvalde last year, when a gunman opened fire at an elementary school, killing two teachers and 19 children.
The Winnie the Pooh Gun violence guide controversy has also been triggered at a time when the state's Republican-controlled legislature wraps up a session in which it rejected virtually all proposals to tighten gun control regulations.