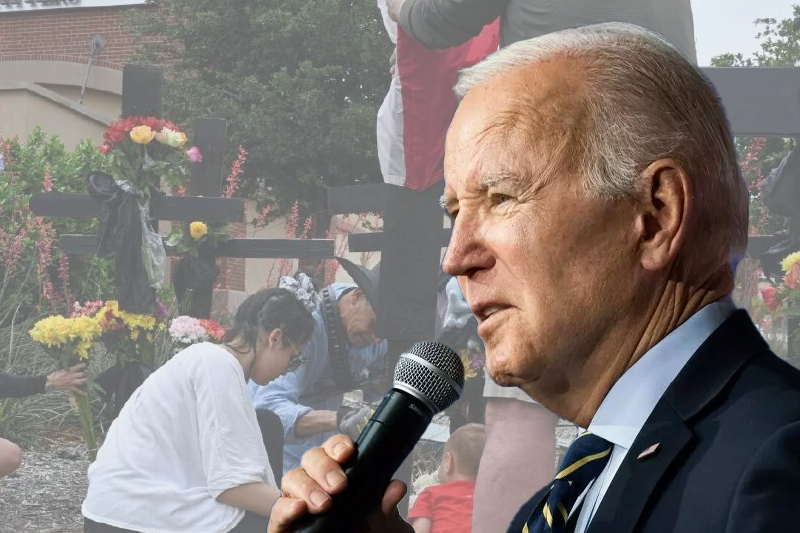 Joe Biden Renews Arms Control Call After US Mall Shooting
Joe Biden Renews Arms Control Call After US Mall Shooting
The President of the United States (US), Joe Biden, renewed his call to adopt gun control laws after another mass shooting at an outlet mall in Allen, Texas, killed at least eight people and injured at least seven others.
The US President called for an assault weapons ban in the US and other gun safety measures in order to provide safety to US citizens. On Sunday, Biden reportedly said, "Eight Americans – including children – were killed yesterday in the latest act of gun violence to devastate our nation. Once again I ask Congress to send me a bill banning assault weapons and high-capacity magazines. I will sign it immediately. We need nothing less to keep our streets safe."
Biden has repeatedly made pleas to adopt gun control laws in the US. He slammed repeated mass shootings in the US. Rampant shootings affect the peace and security of American citizens. Biden called the repeated mass shootings a gun "epidemic." Biden urged officials to take quick action in order to save the lives of the people.
Keep Reading
On Saturday, a man opened fire at an outlet mall in Allen. He fired a semi-automatic rifle at people walking nearby the mall. The video footage of the incident also went viral on social media. Reportedly, a police officer "neutralized" the shooter at the large facility in Allen in Texas.
Jonathan Boyd, Allen fire chief, said that seven people died at the scene. Two people died at the hospital. Three victims are reportedly in critical surgery and four people are stable.
The Texas Department of Public Safety identified the shooter as 33-year-old Mauricio Garcia. The gunman was reportedly killed by an Allen Police Department officer.
According to the Gun Violence Archive, at least 199 episodes of gun violence have taken place so far in 2023. Last week, a man shot and killed five neighbours in Cleveland, Texas.