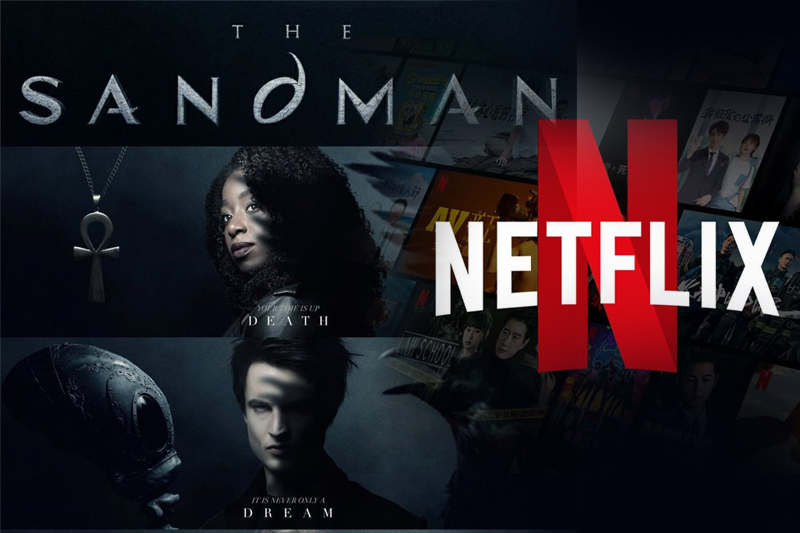 Why Netflix's 'The Sandman' should be on your to-watch list
Why Netflix's 'The Sandman' should be on your to-watch list 
One of the most expensive creations that was picked by Netflix in 2019, author Neil Gaiman's "The Sandman" has turned him into a household name and the release has become the streaming platform's most eminent product this otherwise challenging year. The big budget franchise release from Netflix, that is releasing in August, is one of the most "creative, imaginative and gorgeous creations".
DC Comics had initially released 'The Sandman' comics by Gaiman in 1989. That was historical moment for the comic industry – the first ever graphic novel. Story about "The Endless", that is a group of metaphysical entities, 'The Sandman' hits a different notch for fantasy lovers. These entities are defined as Dream, Destiny, Death, Desire, Despair, Delirium and Destruction.
Related Posts
Still included in The New York Times best sellers list, visual format of 'The Sandman' was largely considered a tough nut to crack. The reason for this is that the series' protagonists and antagonists lack easy characterization and thus are difficult to structure them on screen. But Netflix had the solution for this – Gaiman's complete involvement made this artistic work come out beautifully, doing justice to the original novel series.
As described by NBC News, "The Sandman" is the story of the titular Lord of Dreams (Tom Sturridge), accidentally captured by Sir Roderick Burgess (Charles Dance) while on a mission to remove a Nightmare, Corinthian (Boyd Holbrook), who is feeding on the horrors of the Great War. When he finally escapes 70 years later into a 1990s era U.K., he must retrieve his tools and rebuild his kingdom. Once he does this, he can restore the balance of dreams for humanity and rebuild both his world, known as "The Dreaming," and ours.
The Netflix series' each episode of 'The Sandman' corresponds with each chapter of the comic book, maintaining unique style and tone of each. If the series is allowed to continue long enough like other Netflix hits like 'The Crown' and 'The Stranger Things' largely depends on how it is perceived by the audience.