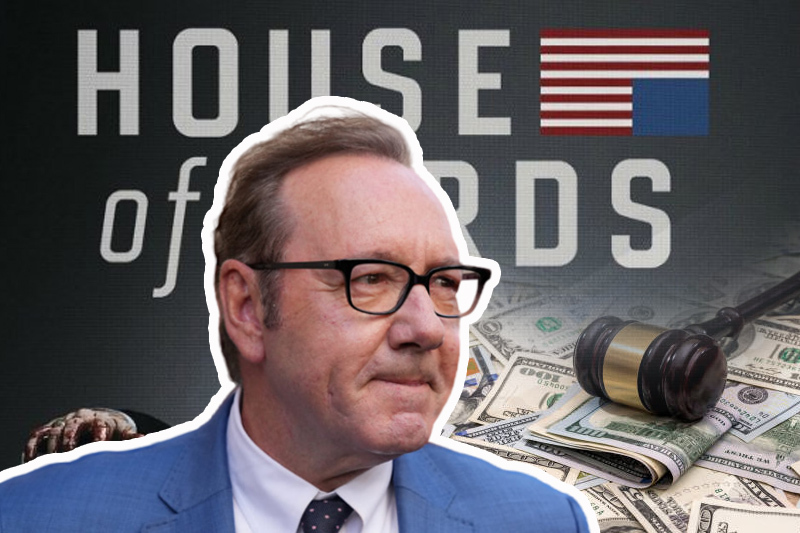 'House of Cards' star Kevin Spacey to pay $31m to producers
'House of Cards' star Kevin Spacey to pay $31m to producers
Last updated on September 21st, 2022 at 11:40 am
American actor and Hollywood icon Kevin Spacey had filed an appeal for reversal of a US court's decision ordering him to pay $31 million to the producers of hit Netflix special series "House of Cards" for alleged accusations of sexual assault. The court has rejected his appeal, leaving now no option with the actor but to pay the compensatory amount to the production company MRC.
The actor who played role of Frank Underwood in blockbuster Netflix series 'House of Cards', was charged with sexual misconduct involving young crew members who worked on the House of Cards production. After the charges against Spacey were filed, the actor was asked to pay $31 million in compensation to the production house. Following the order, Spacey had filed an appeal to overturn it. However, on Thursday a Los Angeles judge denied Spacey's request. The judge, Mel Red Recana, stated that "the actor and his attorneys did not demonstrate that theirs was a close case. The judge also said that the damage award was not that irrational and that it would involve the arbitrary redesigning of the contracts".
Related Posts
"We are pleased with the court's ruling," MRC's attorney, Michael Kump, said after the court's ruling.
The original filings from MRC production house mentioned the details how Spacey was removed from the hit Netflix show after allegations surfaced that he was "systematically preying upon, sexually harassing, and groping young men that he had worked with throughout his career on film, television, and theatre projects". It was concluded that Spacey had "repeatedly breached contractual obligations to provide services in a professional manner" that were "consistent with [MRC's] reasonable directions, practices and policies" – including company's anti-harassment policies.
Playing the mastermind and manipulative Frank Underwood in House of Cards series who achieves country's presidency by all means possible, Kevin Spacey had appeared in series' five seasons. His dismissal following the allegations had caused the show to rewrite and shorten its sixth season, costing MRC millions in loss of revenues.