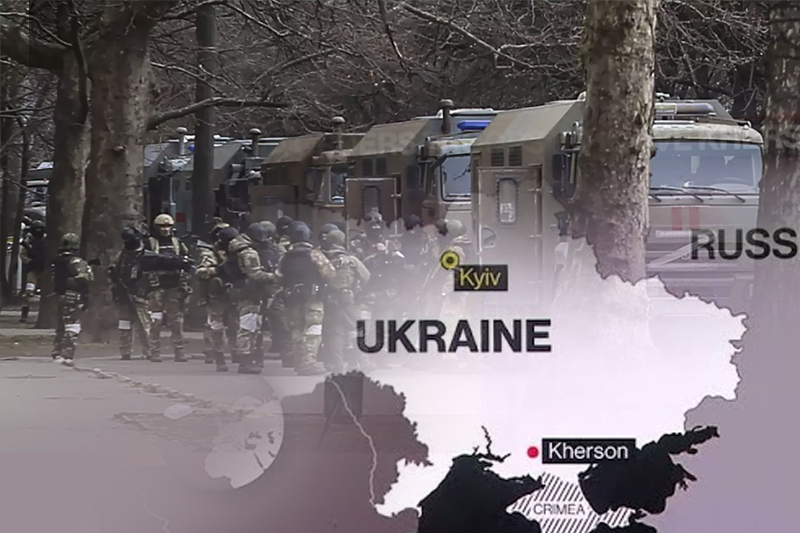 what does russian troops retreat from kherson indicate
What does Russian troops retreat from Kherson indicate?
The Russian defence minister, Sergei Shoigu, has ordered the troops of Russia to leave an area in Ukraine including city of Kherson, which is the only regional capital that Moscow had managed to capture since the February invasion of Ukraine. But what does this decision to retreat mean for the future of Ukraine war?
A victory for Ukraine in the city which was one of the main objectives of southern offensive by the Kyiv troops, would be in a huge way seen as a significant blow to Vladimir Putin, the Russian President. This also comes after just three weeks of Putin announcing in a high profile ceremony in Moscow of the "forever" annexation of the Kherson and three other regions in Ukraine.
The orders to Russian troops to retreat from Kherson also give an insight into the real inside problems being faced by Moscow's troops, as also pointed out by US President Joe Biden. "It's evidence of the fact that they have some real problems, Russia, the Russian military," the US president told reporters. Regarding the timing of the announcement, he added: "I find it interesting that they waited until after the [US midterm] election to make that judgment."
Keep Reading
While a significant win for Ukraine, the country's president Volodymyr Zelensky has cautioned of any sudden move by Russia and has warned his troops to stay alert and prepared for more fight ahead. In his national address on Wednesday night, Volodymyr Zelensky urged restraint despite "a lot of joy in the media space today", saying "The enemy does not bring us gifts, does not make 'gestures of goodwill'. We fight our way up." He added, "Therefore, we move very carefully, without emotions, without unnecessary risk. In the interests of the liberation of our entire land and so that the losses are as small as possible."
Mykhailo Podolyak, a senior adviser to Zelenskiy, said in a statement to Reuters: "Until the Ukrainian flag is flying over Kherson, it makes no sense to talk about a Russian withdrawal."
Actions speak louder than words. We see no signs that Russia is leaving Kherson without a fight. A part of the ru-group is preserved in the city, and additional reserves are charged to the region. 🇺🇦 is liberating territories based on intelligence data, not staged TV statements.

— Михайло Подоляк (@Podolyak_M) November 9, 2022
In a televised announcement on Wednesday, the Russian defence minister, Sergei Shoigu, ordered the Russian troops to withdraw from the west bank of the Dnipro River in the face of Ukrainian attacks. General Sergei Surovikin, who holds the overall command of Russia's war operations, called it a "very difficult decision" but conceded that, "Kherson cannot be fully supplied and function".