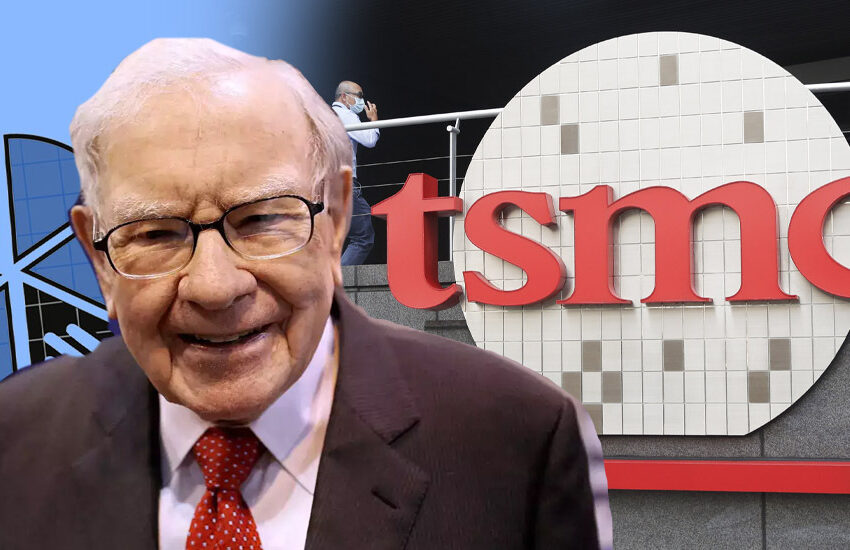 Warren Buffett Sells Berkshire Hathaway's Shares in TSMC Amid Concerns About Geopolitical Risk
Warren Buffett Sells Berkshire Hathaway's Shares in TSMC Amid Concerns About Geopolitical Risk
Warren Buffett, who is renowned for his long-term investing approach, quickly changed his mind about one multi-billion dollar investment, and it was all due to geopolitics.
A mere six months earlier, Berkshire Hathaway had disclosed an investment in Taiwan Semiconductor Manufacturing Company. On Monday, the company disclosed that it had sold all of its remaining stock in that company.
In November last year, Berkshire Hathaway disclosed that it had invested approximately $4.1 billion in 60 million American depository receipts in TSMC during the previous quarter.
86% of Berkshire Hathaway's total stake was sold, the company disclosed.
Buffett acknowledged that geopolitical tensions were "a consideration" in selling the TSMC shares in an interview with Nikkei Asia in April.
Since then, the CEO of Berkshire has continued to express concern about Taiwan as a potential investment location. About Berkshire Hathaway's recent investments in significant Japanese trading companies, Buffett said at the company's annual shareholder meeting earlier this month, "I feel better about the capital that we've got deployed in Japan than in Taiwan." 
Keep Reading
"That is the reality, and I've reevaluated that in light of certain things that have been going on," he said.
Buffett nonetheless praised TSMC, calling it a "fantastic enterprise" and saying that "there's nobody in the chip industry that's doing better than them."
Geopolitics
Taiwan Island is a renegade province in China, that claims sovereignty over it. If Taiwan unilaterally declares its independence as a separate nation, Beijing has threatened to use force.
Politicians in the United States have advocated for the country to develop closer ties with Taiwan as ties between Washington and Beijing deteriorate. Despite complaints from Beijing, both the current U.S. Speaker of the House Kevin McCarthy, and his predecessor Nancy Pelosi met with Taiwan President Tsai Ing-wen in the previous year.
Beijing rejects any effort to treat Taiwan as a separate political entity from China, and the military there conduct exercises close to the island as a form of protest against the actions of Taiwan's government or its allies.
Since Buffett first disclosed he was selling his shares in mid-February, TSMC's stock has suffered due to his worries, with shares down about 7%. (Over the same period, the larger Taiwanese stock market has been flat.) However, according to Bloomberg, hedge funds like Tiger Global Management increased their holdings of TSMC shares last quarter.
A decline in consumer electronics demand has resulted in a downturn in the semiconductor industry. TSMC predicted a low-to-mid single-digit decline in sales for the entire year in late April, as well as a revenue decline of up to 16% for the current quarter.