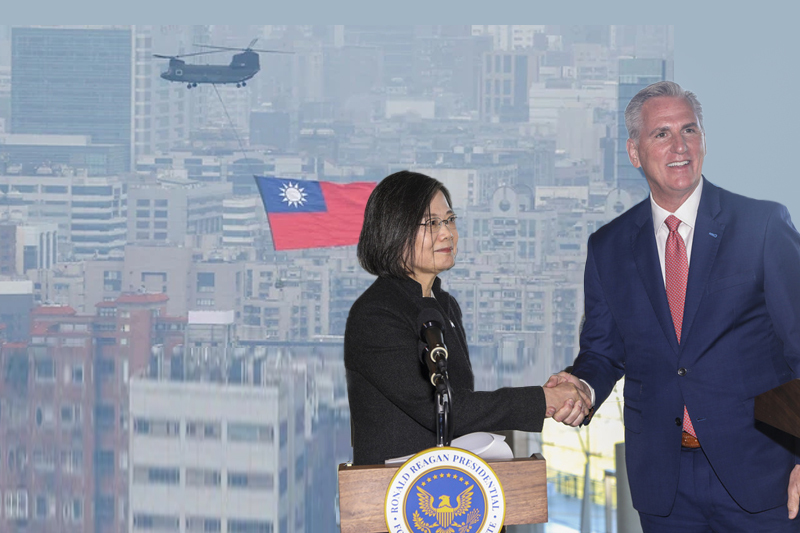 China announces drills around Taiwan after US Speaker meeting
China announces drills around Taiwan after US Speaker meeting
The People's Republic of China has announced it will hold three days of military exercises around Taiwan, the day after Taiwan President Tsai Ing-wen returned from a trip to the United States after meeting US Speaker of the House Kevin McCarthy.
The People's Liberation Army's Eastern Theatre Command said that the military drill started on Saturday and would continue until Monday. In a brief statement, People's Liberation Army's Eastern Theatre Command further said that China held "combat readiness patrols" and military exercises around the Taiwan Strait and to the north, south and east of Taiwan.
On Saturday, Chinese fighter jets crossed the median line of the Taiwan Strait. Senior Colonel Shi Yi, the spokesperson for the PLA's ETC, said that China also started combat-readiness patrols in the airspace and sea to the east of the island. He said that the drill was a warning against provocations by the "Taiwan Independence" separatist forces and external forces.
Keep Reading
Tsai met McCarthy in Los Angeles on Wednesday. The US Speaker hosted Tsai at the Ronald Reagan Presidential Library. Subsequently, China condemned the meeting as it views Taiwan as its own territory. Later on, China also deployed an aircraft carrier group near Taiwan.
The Foreign Ministry of China issued a statement on Thursday to condemn the meeting. China's defence ministry said in a separate statement that its forces would continue to safeguard China's sovereignty and territorial integrity. China termed it a "seriously erroneous" and "dangerous" meeting.
Last week, Tsai Ing-wen started her trip to Central America. She met leaders in Belize and Guatemala. These two countries recognised Taiwan as an independent country. The US is yet to formally recognise Taiwan. During a press briefing in the US, John Kirby, Coordinator for Strategic Communications at the National Security Council in the White House, asked China not to overreact at this meeting.