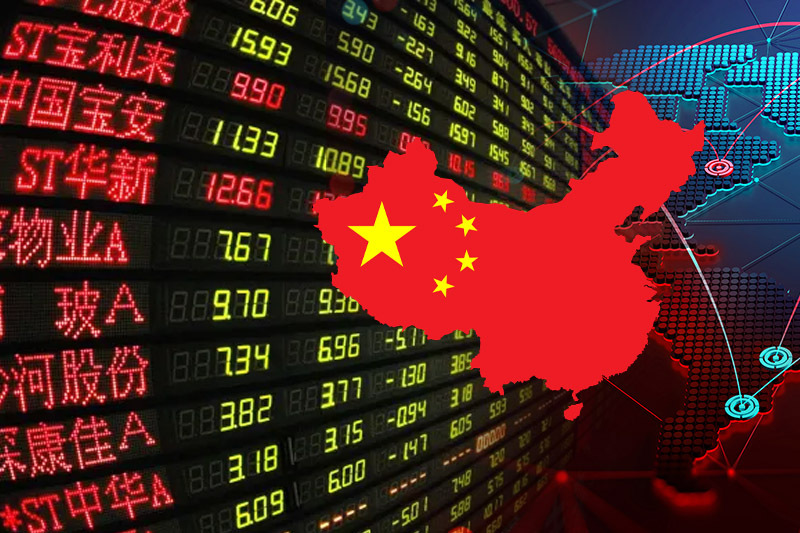 china geooo
Geopolitical and Growth Risks Cast Shadows over China Stock Trade
Recently, the popular trade of Chinese stocks has experienced geopolitical and growth difficulties, prompting investor anxieties. Political tensions and economic uncertainty have created a volatile climate for individuals investing in Chinese companies.
The geopolitical landscape, notably tense relations between China and other nations, has added to the already complicated world of investing in Chinese stocks. Ongoing trade wars, regulatory reforms, and concerns over intellectual property rights have all added to investor unease.
Furthermore, heightened scrutiny and regulatory measures have emerged from the Chinese government's efforts to address concerns such as market volatility, financial stability, and corporate governance. This has created a more difficult environment for investors, with increased regulatory risks influencing the performance and stability of Chinese stocks.
Keep Reading
The combination of geopolitical and growth risks has caused investors to reconsider their investment strategies and approaches in Chinese firms. To prevent potential risks, some investors have chosen to reduce their exposure to Chinese stocks or diversify their portfolios with investments in other locations.
While the risks of investing in Chinese stocks are real, it is crucial to remember that China is still a prominent player in the global economy, with countless investment opportunities. Despite the hurdles, the development potential of Chinese enterprises, particularly in industries such as technology and consumer goods, continues to draw investors.
To manage the complex terrain, investors should perform extensive study, stay up to date on regulatory developments, and seek professional counsel. Understanding geopolitical dynamics and staying on top of market trends can help you reduce risks and make sound financial decisions.
Finally, the popular trading of China equities has geopolitical and growth risks that investors must carefully analyze. The interaction of politics and the economy adds unpredictability, pushing investors to take care and diversify their portfolios to reduce potential dangers.