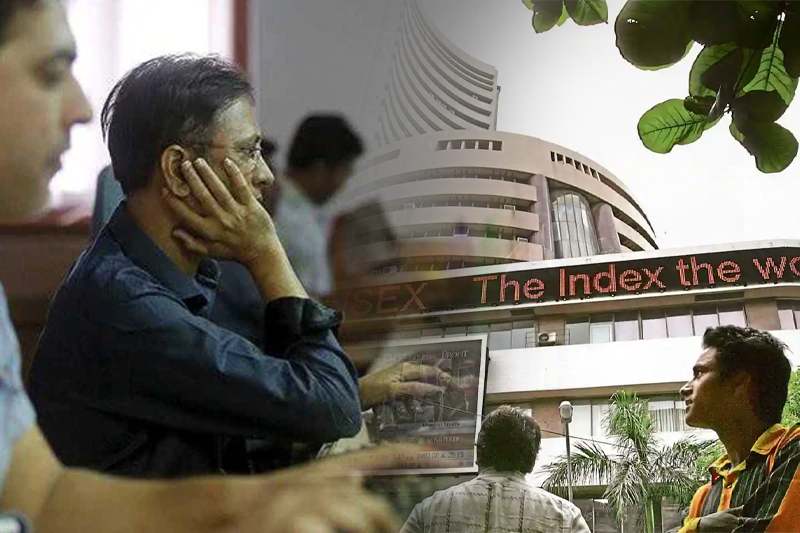 indian stocks may see rough seas due to global headwinds in 2023
Indian stocks may see rough seas due to global headwinds in 2023
Geopolitical uncertainty, recession fears, and the trajectory of interest rates are just a few of the factors that will have an impact on investor sentiment in 2023, making it likely that the Indian equity market will be "choppy" and that returns would be moderate or perhaps negative.
Market analysts predicted that a variety of domestic and international factors, including the coronavirus crisis and policy measures in the Union Budget next year, will have an impact on the Indian market.
the 30-share Sensex rose nearly 13,000 points to its all-time high of 63,583.07 on December 1 in less than six months after touching its 52-week low of 50,921.22 points on June 17. Despite significant global headwinds roiling financial markets worldwide this year, the domestic equity market held strong.
Even though Foreign Portfolio Investors (FPIs) sold off Indian stocks and concerns over high inflation continued, the performance this year was outstanding.
Global variables such as recession concerns, geopolitical dangers, and an increase in coronavirus cases in China might maintain market volatility.
According to Siddharth Khemka, Head of Retail Research at Motilal Oswal Financial Services Ltd., the US Fed's policy decisions and the RBI's in 2023 will be crucial since any easing might spur the markets to gain pace.
Keep Reading
Additionally, he continued, "next year is the final one before the 2024 elections, which could lead to many policy-led initiative announcements in the forthcoming Union Budget in February."
Domestic stocks will also be impacted by the government's economic policies and reforms, the performance of large economies, and international capital inflows, according to Mayank Mehraa, small case manager and principal partner at financial consultant Craving Alpha.
Up to December 28 of this year, the Sensex increased by 2,656.46 points or 4.56 per cent.
We'll witness negative returns in 2023, according to Suman Bannerjee, CIO of US-based hedge fund Hedonova, who also noted that the Indian market is significantly overpriced in comparison to other global markets.
He added that whenever the US Fed changes course and begins to cut interest rates, bear markets in the USA will spread to India.
Next year's equities market trends will also continue to be influenced by changes in the Indian rupee, the US dollar, and Brent crude, the worldwide oil benchmark.
According to V K Vijayakumar, Chief Investment Strategist at Geojit Financial Services, markets are anticipated to stay volatile in 2023 as well because of the weakening global economy and rising interest rates.
This is not a good climate for equity, at least not in 2023's first half. In 2023, expect equities returns to be only moderate," he said.
According to market analysts, 2022 will be a volatile and chaotic year for global stocks due to a number of international challenges, including the war in Russia and Ukraine, high inflation, concerns about a global economic downturn, and the resurgence of the coronavirus.
According to Sanjeev Hota, Head of Research at Sharekhan by BNP Paribas, "Against this backdrop, Indian stocks have delivered a phenomenal and sharp outperformance for the year, with the Nifty-50 and Sensex setting all-time highs during the early part of December."
In research on market forecast 2023, Hota stated that "the various macro-economic headwinds of the 2022 global economic downturn, rising inflation, liquidity tightening, geopolitical tensions, and re-emergence of COVID-19 worry will continue to weigh on global equities markets."
He also predicts that there will be lots of appealing prospects for long-term investments.