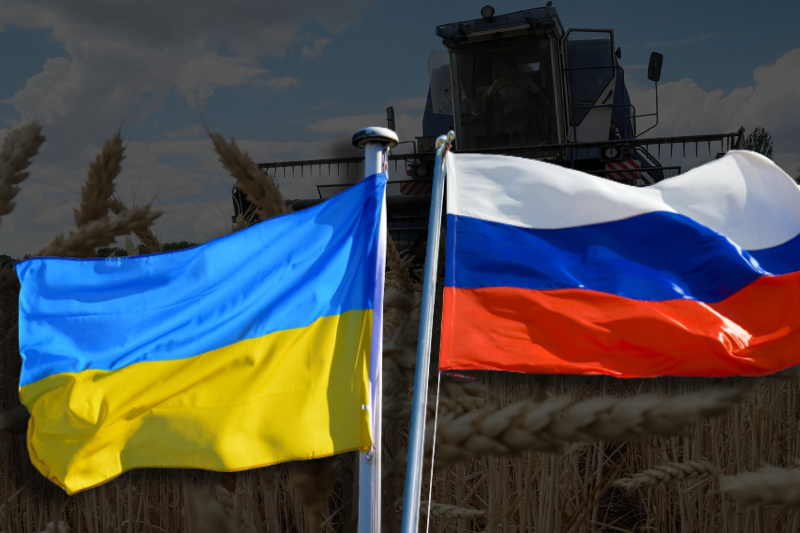 un confident but cautious of grain talks between russia and ukraine to avert global food crisis
UN confident but cautious of grain talks between Russia and Ukraine to avert global food crisis
Secretary-General of United Nations, Antonio Guterres has said that the first meeting in weeks between Russia and Ukraine on Wednesday has taken "a critical step" forward towards assurance that the export of grain from Ukraine's Black Sea ports will be able to help ease the catastrophic global food crisis.
Kyiv believes a deal is just "two steps away", Ukrainian Foreign Minister Dmytro Kuleba was quoted as saying before beginning of talks in Istanbul. Other participants, however, seemed little less optimistic. Turkey's defense minister has said that agreements would be signed next week in Istanbul when negotiators meet again.
The U.N. chief has expressed his confidence but advised caution that "more technical work will now be needed" to reach an agreement, "but the momentum is clear … I'm encouraged. I'm optimistic, but it's not yet fully done."
What the grain talks are all about?
Ukraine is one of the largest exporters of wheat, corn and sunflower oil globally. But Russia's invasion has disrupted the production and arrested the shipments, thereby endangering global food supplies in many developing countries, especially in Africa. This also has contributed to higher prices of food causing global food crisis.
Turkey has offered to provide safe corridors for grain shipment through the Black Sea. Turkish authorities have worked with the UN, Russia and Ukraine to reach an agreement. "The UN would establish a centre in Istanbul to control the shipments," Turkish officials said.
Millions of tons of grain stuck in Ukrainian silos
Before the talks in Istanbul, Russian diplomat said that it is willing to allow safe navigation of grain shipments from Ukrainian ports, on terms that it would have right to check the shipments for any weapons. Pyotr Ilyichev, the head of the Russian Foreign Ministry's department for ties with international organisations, said, "Russia's military has repeatedly declared its willingness to allow for safe shipping corridors in the Black Sea." He further alleged that Ukrainian authorities have barred about 70 vessels from 16 countries to depart from the ports.
"Our conditions are clear: we need to have a possibility to control and check the ships to prevent any attempts to smuggle weapons in, and Kyiv must refrain from any provocations," Russia's Interfax news agency quoted Ilyichev as saying.
War leading to global food crisis
The U.N. Food and Agriculture Organization has said that the war in Ukraine is "endangering food supplies for many developing nations and could worsen hunger for up to 181 million people".
"We still need a lot of goodwill and commitments by all parties," Guterres said. "In the end, the aim of all parties is not just an agreement between the Russian Federation and Ukraine but an agreement for the world."