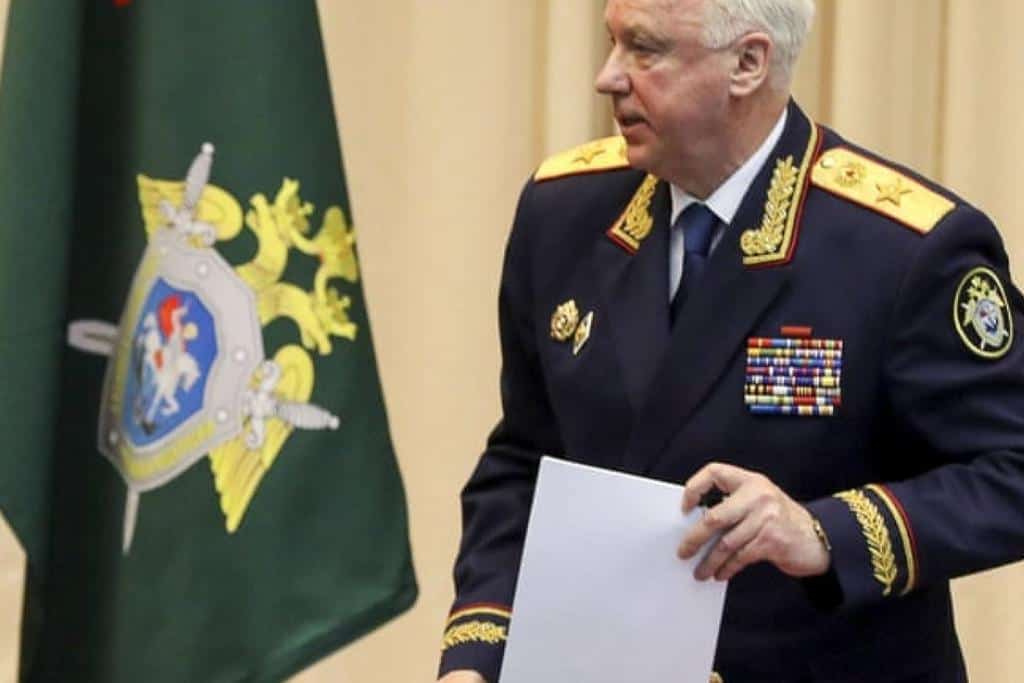 UK's Magnitsky Law doesn't really do much to Russia's dirty money flow, Experts say
Alexander Bastrykin, known as Russian President Vladimir Putin's enforcer. All the major criminal cases in Russia like Pussy Riot and other anti-government protests, they all pass through the approval desk of Bastrykin. And now he has been banned to enter Britain under UK's Magnitsky Law. Under this law he neither can buy a property, open a bank account or just fly in Britain for a leisure trip.
Bastrykin was the key involved person in mistreatment of Sergei Magnitsky in Moscow jail where he was beater to death in 2009. Due to this unlawful human rights violations and abuse against Magnitsky, 25 Russians including Bastrykin have been sanctioned by UK. Other banned officials include judges, prison staff and officials of interior ministry.
Magnitsky Law can be the required change needed in world by the "global Britain", says Dominic Raab, UK's Foreign Secretary. He has been backing and advocating Magnitsky Law for long now. Under the law 20 Saudi nationals, who are implicated for murder of journalist Jamal Khashoggi, have also been sanctioned by the UK. Furthermore, the Magnitsky Law also blacklists two top generals of Myanmar, and top security bureaucrats of North Korea.
The flow of Moscow-linked money inflow into the UK is a tricky situation and it is to be seen how UK and the new law can stem it. The Russian officials sanctioned under Magnitsky Law are mid-level or low-level officials, mostly "technical people" as pointed out by an ex-Kremlin insider. The notable thing is that none of these sanctioned people is believed to own a property in UK.
Sergei Sokolov, a Russian journalist points out the effect this law will have on Bastrykin saying, "I don't think it will bother him. In 2012 Sokolov had a taste of Bastrykin's approach and power when he accused Bastrykin of failing to pursue a case, while Sokolov was a Deputy Editor at Novaya Gazeta newspaper. Sokolov says Bastrykin took him to forest in Moscow and threatened to murder him. Bastrykin has however denied all these allegations.
"From an ethical point of view the Magnitsky sanctions are the right thing to do. But they won't make a difference within Russia. Bastrykin is a believer. He's ready to do everything he's asked and more. His committee is the main instrument of political repression in Russia, together with the FSB and the police", said Sokolov.
Bill Browder, Hermitage Capital's chief Executive, hails UK's historic law, calling it as a huge win for the good guys. Hermitage Capital was under investigation for a $230 million by Magnitsky when he was arrested by the same people who he had exposed.
Browder says that law imposition for the 50 odd people is "civil death" for them. He explains that the sanctioned people will pop up on "world check system" whenever used in diligent checks. This means that they are effectively shut out from international finance.
The good news is that the human rights have outshone the political gains. But it seems its business as usual for UK few days after the imposition of Magnitsky Law – UK government has announced that it is resuming arms sales to Saudi Arabia. With Boris Johnson's own links to Russia are yet to be explained, the long term effects of Magnitsky Law are to be watched out for.
Also Read:- US urges Mexico to fulfil its water debt commitment by October 2020