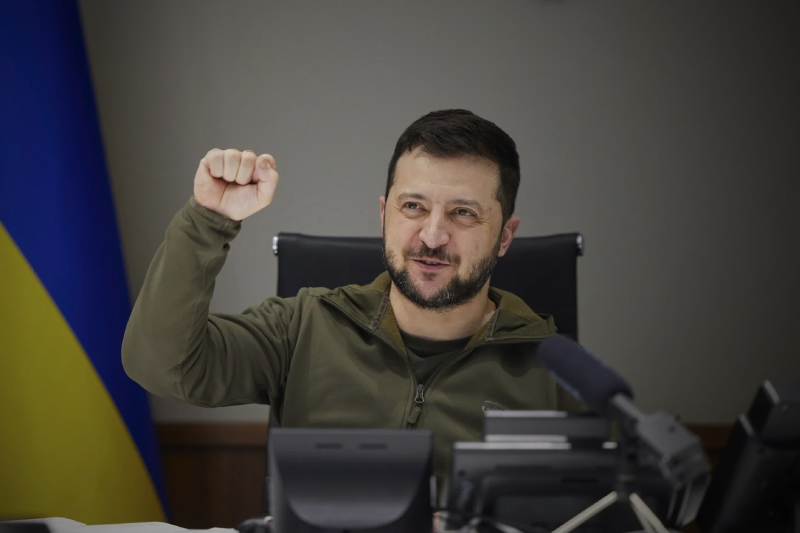 ukraine gets candidacy status for european union membership
Ukraine gets candidacy status for European Union membership
European leaders have finally granted Ukraine the EU candidacy status, a historic decision that opens the door and paves a clear road for Ukraine to become EU membe. This holds particular importance as the war-torn country is struggling under constant brutality from Moscow.
EU leaders meeting on Thursday night in Brussels led to an approval over Ukraine's candidate status. The status was granted nearly four months after the Ukraine's president, Volodymyr Zelensky had launched his war torn country's bid to join the European bloc soon after the Russian invasion.
Moldova too has been given candidate status.
"A victory" for Ukraine
Zelensky has welcomed the move by European leaders and called it "a unique and historic moment" when it comes to relations with the 27-nation bloc. "Ukraine's future is in the EU," he tweeted.
"It's a victory," Zelensky said on Instagram. "We have been waiting for 120 days and 30 years," he added, referring to the total duration of the ongoing war and the number of decades since Ukraine gained independence after breakup of the Soviet Union. "And now we will defeat the enemy."
A fast tracked process
Under normal circumstances, when a country applies for EU membership, the process takes years. But giving the brutal attack on Ukraine by Russia, EU has dramatically fast tracked the process and granted the member candidacy status to Ukraine.
"Ukraine is going through hell for a simple reason: its desire to join the EU," European Commission president Ursula von der Leyen had tweeted on the eve of the summit.
Benefits of EU membership
EU candidate status will not offer any immediate security guarantees to Ukraine. But once membership is gained, the country is covered under an EU treaty clause, according to which "if a member falls victim to armed aggression, the other EU countries are obligated to assist it by all means in their power". The main benefits of EU membership are economic, while providing "access to a market of 450 million consumers with free movement of labor, goods, services and capital".