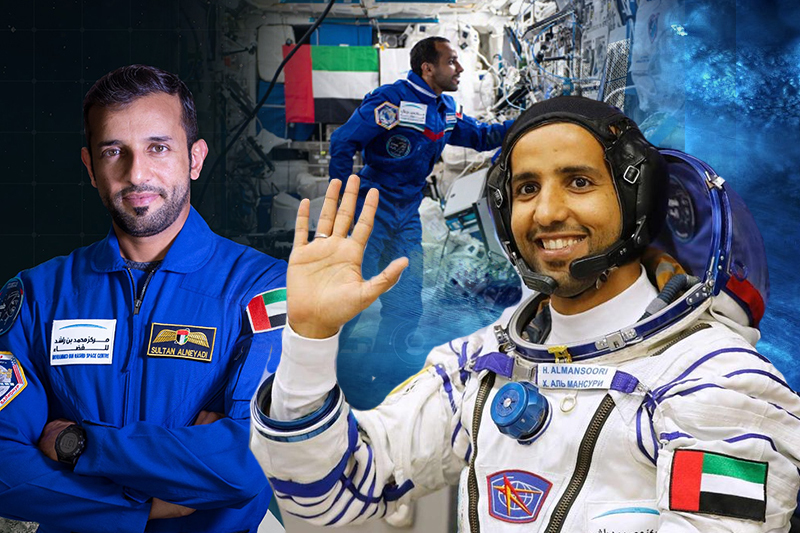 uaes sultan al neyadi to be first arab astronaut to spend 6 months on iss
UAE's Sultan Al Neyadi to be first Arab astronaut to spend 6 months on ISS
The United Arab Emirates astronaut Sultan Al Neyadi will become the first Arab astronaut to spend six months on the International Space Station (ISS). He will be part of SpaceX's Crew-6 mission, which is scheduled to start in early 2023.
During the mission, the Emirati astronaut will conduct scientific experiments as part of the UAE Astronaut Programme. The mission is scheduled for launch from Florida's Kennedy Space Centre. Emirati astronaut AlNeyadi is expected to be on board with the ISS till September 2023.
SpaceX's Crew-6 mission
He will embark on the mission as part of the agreement signed between Texas-based Axiom Space and the Mohammed bin Rashid Space Centre. The mission to the ISS will also include AlNeyadi and three other astronauts: NASA's Stephen Bowen and Warren Hoburg, and Russian cosmonaut Andrei Fedyaev. The talented astronauts will be welcomed on board the space station by a team of American and European astronauts as well as Russian cosmonauts
According to the Emirates News Agency, this makes the UAE the 11th country in the world to send a long-term mission to space. However, this will be the second major space mission that the UAE will launch over the next few months. The first mission is UAE's lunar mission that will land the first Arab rover on the moon.
Congratulations are pouring
The UAE President, His Highness Sheikh Mohamed bin Zayed Al Nahyan, congratulated the Emirati astronaut. His Highness Sheikh Mohammed bin Rashid Al Maktoum, the Vice-President and Prime Minister of the UAE and Ruler of Dubai, also congratulated the astronaut.
Also Read: Emiratis rule Forbes' list of Top 100 CEOs in Middle East
Sultan AlNeyadi
Sultan AlNeyadi is the second Emirati to go aboard the ISS. Earlier, UAE's astronaut Hazza Al Mansoori lived on the space station for eight days in 2019. AlNeyadi served as the backup for Hazzaa AlMansoori for the country's first mission to the ISS in 2019.
AlNeyadi has undergone multiple spaceflight training programmes, including long-range ones. He has also undergone more than 90 courses, with the total number of training hours exceeding 1,400.
He underwent training in Russia, Houston, Texas, and Germany as part of partnership agreements with major space agencies, including NASA, ESA, and JAXA.