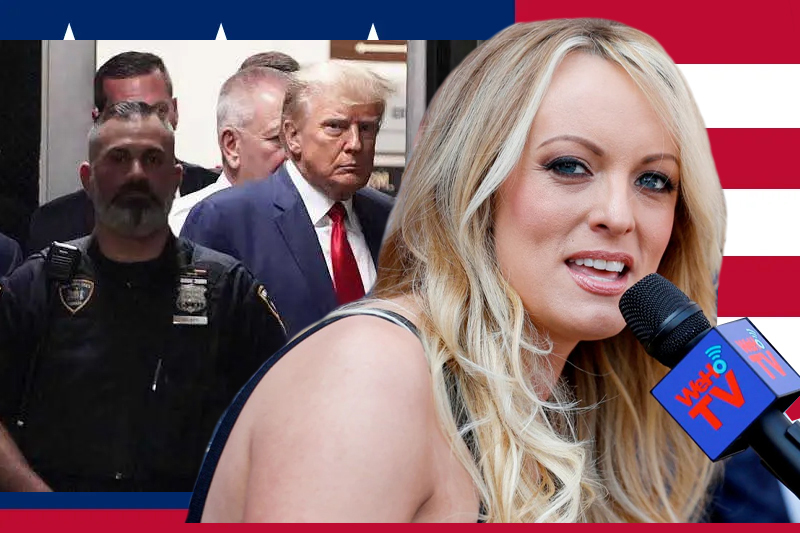 Trump shouldn't go to jail for hush money payments he made to her: Stormy Daniels
Trump shouldn't go to jail for hush money payments he made to her: Stormy Daniels
This week has had quite a busy start. Donald Trump has become the first sitting or former US President to face criminal charges. Prosecutors in New York accused him earlier this week of trying to conceal a violation of election laws during his 2016 presidential campaign.
But Stormy Daniels, the former porn actress at the centre of the case against Trump, does not think his crimes against her our worthy of incarceration," she said in an interview with Fox Nation's Piers Morgan.
The former businessman turned politician was charged in a Manhattan court on Tuesday with 34 felony counts of business fraud. The charges stem from an alleged hush money payment made to Daniels and former Playboy model Karen McDougal before the 2016 election, which he eventually won, to buy their silence and suppress publication of their alleged affairs with him.
Keep Reading
Although Trump rejects having any sort of sexual encounters with Daniels, he has acknowledged the payment. The next hearing in the case is set for December 4. Despite the charges, the politician can still run for president, although there are a few practical considerations, like the impact of a long legal battle on his election campings.
In addition to the hush money case, Trump also faces a criminal investigation in the US state of Georgia about his attempt to overturn his election loss there, and separate investigations in Washington for trying to overturn his 2020 defeat as well as mishandling classified documents.