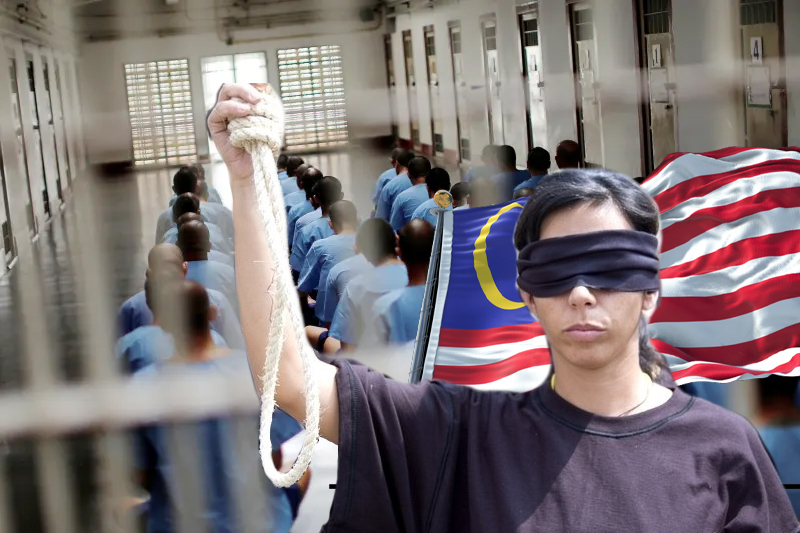 Malaysians split over scrapping of mandatory death penalty
Malaysians split over scrapping of mandatory death penalty
In a landmark move appreciated by scores of rights groups, the Malaysian parliament this week voted to remove the mandatory death penalty for 11 major offences, including murder, terrorism, and drug trafficking, providing a glimmer of hope to around 1,341 prisoners on death row.
Although the country has had a moratorium on executions for quite a number of years now, lawmakers on April 3 voted overwhelmingly to remove the mandatory penalty.
In the majority of the cases now, judges will hand down life imprisonment sentences of up to 40 years for the most serious offences plus corporal punishment like caning. The court will now retain discretion to impose capital punishment in special cases.
Out of 34 offences punishable by death in Malaysia, 11 used to carry the mandatory capital punishment before the reforms. But after the enactment of the new laws, prisoners on death row will get 90 days to initiate a judicial review of their sentences.
Keep Reading
The death penalty couldn't bring the results it was meant to, the country's Deputy Law Minister Ramkarpal Singh said. Nevertheless, the reforms still need to pass the country's upper house, although they are widely expected to.
Until the move, Malaysia, like neighbouring Singapore, used to have some of the harshest penalties for drug trafficking in the world. According to Amnesty International, over 120 prisoners were executed in Malaysia from 1983 to 1992 for drug offences.
Singapore insists that the death penalty works well in preventing serious offences. But Malaysia's recent softening of stance is expected to help other Southeast Asian countries to follow suit.
Following the vote on Monday, resistance has come in Malaysia from families of victims of those on death row. Christina Teng from a coalition of NGOs for victims' families, called Protect Malaysia, said "This discretionary death penalty policy only protects criminals."
But advocates of the reform say a good government works on a duty to improve lives rather than punish.