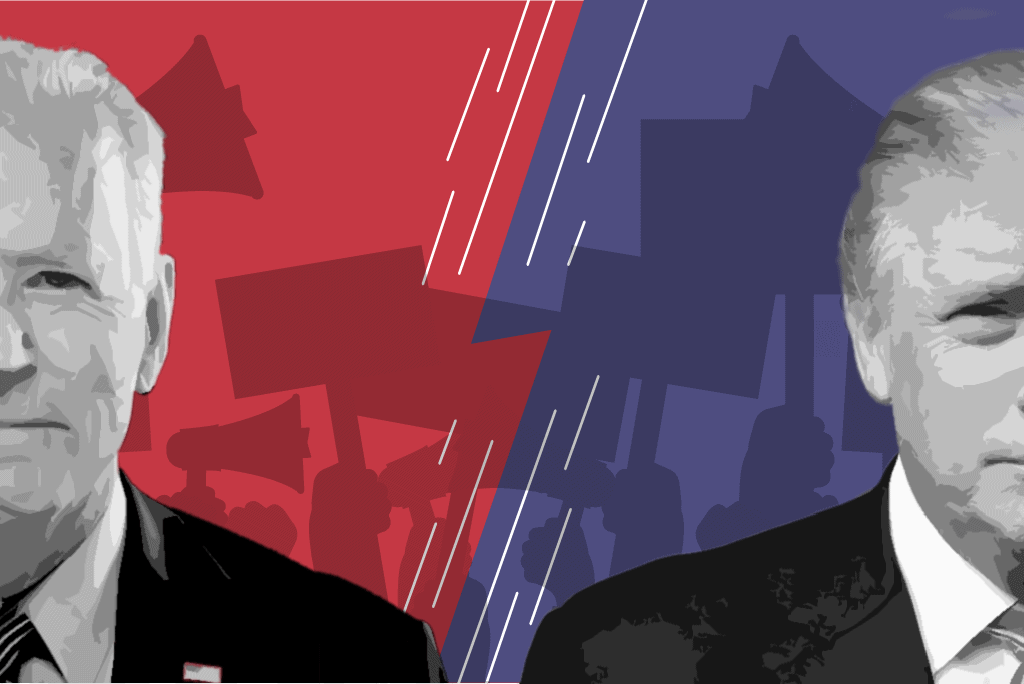 Trump and Biden engage in blame game after Trump supporters and protesters clash in Portland
On Saturday in Portland, Oregon, a man was shot dead as Trump supporters clashed with protesters demanding justice as part of Black Lives Matter campaign. The violent clashes have initiated a blame trading between US President Donald Trump and his Democratic presidential candidate rival Joe Biden. Trump has blamed Portland Mayor, Ted Wheeler, a Democrat, for letting "death and destruction of his city" happen. Biden has accused Trump of "recklessly encouraging violence."
Since the killing of George Floyd by police in Minneapolis on May 25, entire United States of America has been engulfed in a wave of outrage demanding justice against police brutality and racism, and Portland has been a centric location of these demonstrations. After Jacob Blake was shot seven times by police in Kenosha, Wisconsin, the protests in Portland have been triggered with a greater intensity.
In response Mayor Wheeler said hitting back at Trump's criticism that it was the "US President who had created the hate and division." Many people have posted on Twitter regarding coming to Portland seeking revenge for the killings and violence. Mayor has warned these people of coming to the city and has said, "For those of you saying on Twitter this morning that you plan to come to Portland to seek retribution, I'm calling on you to stay away." He added, "I'd appreciate if the president would support us or stay the hell out of the way."
Many activists have demanded mayor's resignation citing him incapable of resolving the violence and protests in Portland. President Trump too has attacked Mayor Wheeler in a series of tweets. He suggested on sending federal forces to control the city. Trump also attacked Biden accusing him of being "unwilling to lead."
Democratic Presidential nominee Joe Biden said in a statement, "He may believe tweeting about law and order makes him strong – but his failure to call on his supporters to stop seeking conflict shows just how weak he is."
The violence that led to killing of a man in Portland was initiated when pro-Trump rally of about 600 vehicles with flags having slogans "Trump 2020" honked their way through narrow Portland downtown streets where protesters were demonstrating, allegedly taunting and throwing paintballs at protesters on Saturday night. Later three gunshots were heard and body of a white man was found, reported to be of far-right group Patriot Prayer.
Wheeler said post the incident in a press conference on Sunday that his heart was heavy. He said, "President Trump, for four years we have had to live with you and your racist attacks on Black people. We learned early about your sexist attitudes towards women…we have listened to your attacks on immigrants…do you seriously wonder that America in decades has not seen this level of violence?"
Also Read:- At least 10 people who left Hong Kong by boat and headed for Taiwan were arrested off the coast of China