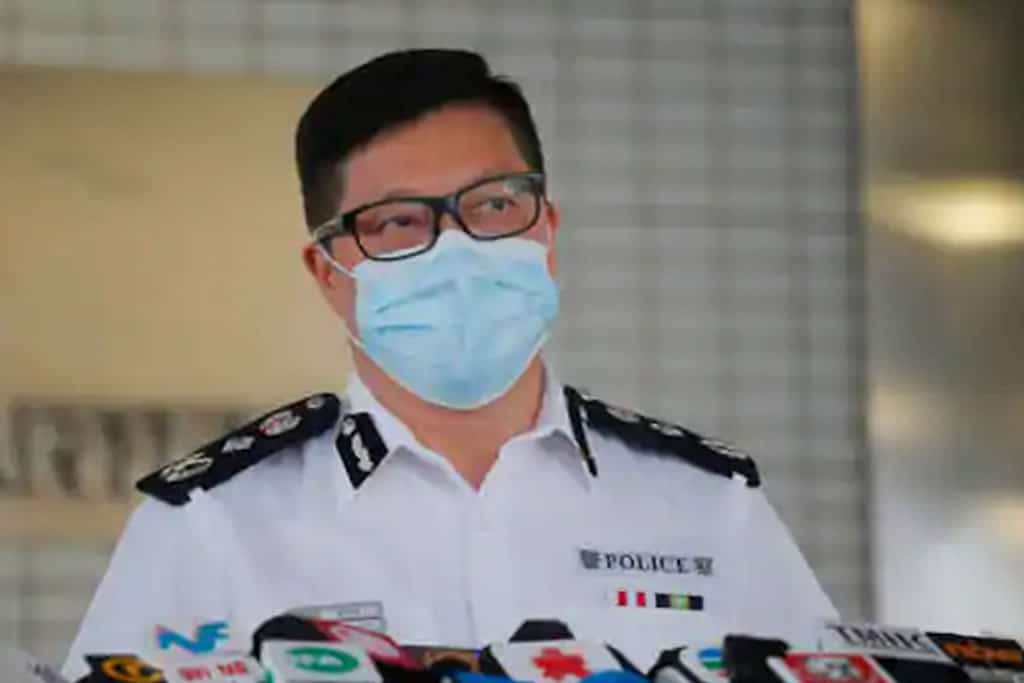 At least 10 people who left Hong Kong by boat and headed for Taiwan were arrested off the coast of China
Chinese authorities said they had intercepted and stopped, on Sunday morning, a boat carrying at least ten people that had left Hong Kong heading for Taiwan. The people have been stopped by the coast guard in Guangdong, in the Chinese region between Hong Kong and Taiwan, and according to some Hong Kong media, among those arrested was activist Andy Li. From the first information, it appears that people were trying to expatriate to Taiwan, which is hostile to China and recently very sympathetic to Hong Kong, on the sailing boat.
In recent months, Taiwan, an island of about 23 million inhabitants in the south of China, has been trying to gain international recognition by offering medical aid to various countries around the world. Among other things, Taiwan has donated 10 million masks to the United States and Europe, requested by many governments to curb the spread of the coronavirus epidemic. Taiwan's efforts, appreciated among others by US Secretary of State Mike Pompeo and European Commission President Ursula von der Leyen, have been targeted by China, which has used harsh words against all those countries that have accepted aid from the 'island.
Relations between Taiwan and China have been extremely tense for decades. In 1949 the Chinese defeated in the civil war by Mao Tse Tung took refuge in Taiwan, and even today, the Chinese government considers Taiwan its territory and refuses to establish relations with countries that have formal relations with Taiwan. However, the coronavirus pandemic has offered Taiwan new possibilities to create diplomatic ties with various countries around the world, thanks above all to the sending of medical supplies.
Relations with China are the reason why Taiwan has no longer been a member of the UN since 1971. So far, China blocked every request made by the Taiwanese government to be re-admitted into the organization. Taiwan is not even a member of the World Health Organization (WHO), a United Nations agency specializing in health matters and recently accused of being subordinate to China.
From 2009 to 2016, under the government of Kuomintang, a political force less hostile than other Taiwanese parties towards the Beijing government, Taiwan was a member of the World Health Assembly (AMS), the legislative body of the WHO, which meets every year. Since 2016, when the Progressive Democratic Party, more hostile towards China than the Kuomintang, won the local elections, things have changed, and Taiwan has also stopped being part of the AMS.
Also Read:- Under the cover of COVID, Maduro reasserts his authority