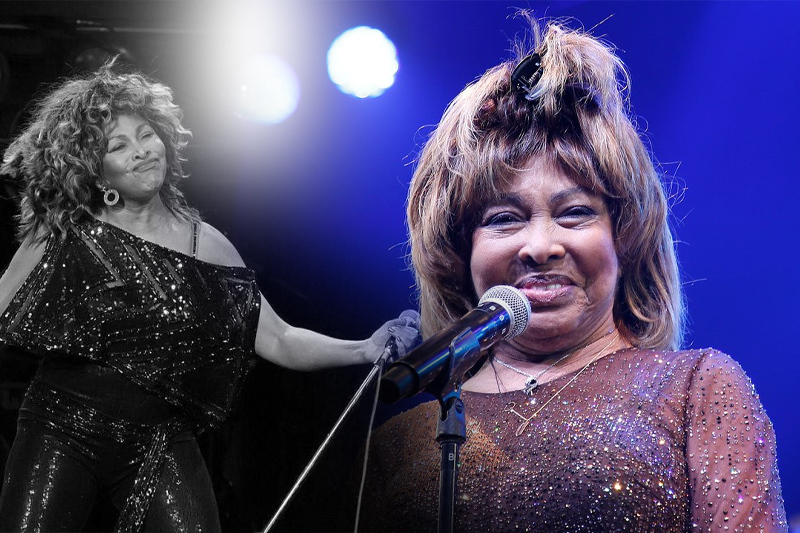 Tina Turner: Queen of Rock 'n' Roll passes away aged 83
Tina Turner: Queen of Rock 'n' Roll passes away aged 83
Dubbed the Queen of Rock 'n' Roll, legendary singer Tina Turner died Wednesday in Switzerland aged 83 after a long illness. She had suffered ill health in the past few years, being diagnosed with intestinal cancer in 2016 and getting a kidney transplant the following year.
Turner was known for her energetic stage performances and powerful vocals. She started her career as the lead singer of the Ike and Tina Turner Revue with her ex-husband before divorcing the abusive Ike in 1978 and finding even greater success as a solo performer thereafter.
Turner's mega-hits include 'The Best', 'What's Love Got To Do With It', and 'Proud Mary'. Her career spanned half a century, before retiring in 2009. Tributes have poured in for her from the likes of Angela Bassett, Oprah Winfrey, and Mick Jagger.
While her manager of 30 years, Roger Davies, called her a "force of nature", Sir Elton John labelled the singer "a total legend on record and on stage". Writing on Instagram, Winfrey highlighted Turner's "courage" and labelled her "a role model not only for me but for the world".
Keep Reading
Former US President Barack Obama and former first lady Michelle Obama issued their own statement on the legendary performer's demise, calling her "raw", "powerful", "unstoppable", and "unapologetically herself". They called her "a star whose light will never fade".
Apart from her talent, the iconic singer has also made history a number of times over the course of her decades-long career. For instance, one of her hits 'What's Love Got To Do With It' brought her a comeback as a solo artist and made her, at 44, the oldest female artist to score a No. 1 hit.
Turner was the first female artist as well as the first Black artist to appear on the cover of Rolling Stone. In addition to it, she is also counted among a few artists to be inducted into the Rock and Roll Hall of Fame two times.
The performer was first inducted into the organisation in 1991, alongside her musical partner and ex-husband Ike. She was later inducted as a solo artist just a couple of years back. Turner was truly not just a pop behemoth but an inspiration for millions across the globe.