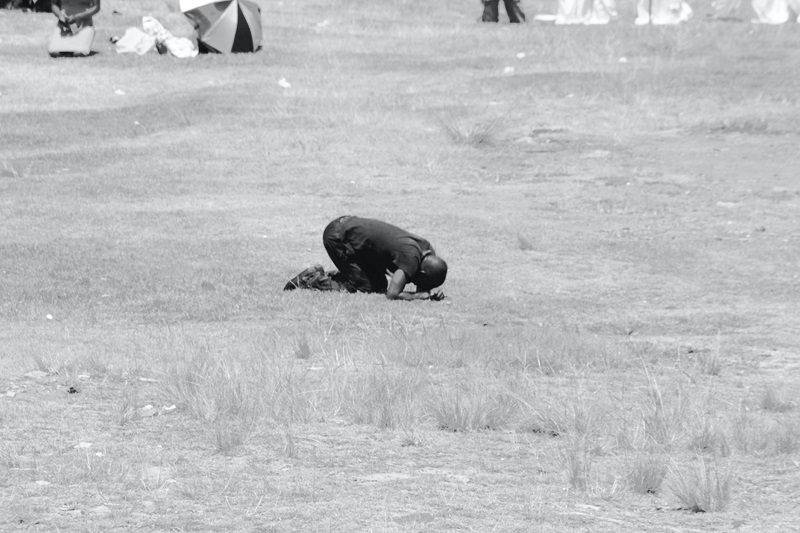 The World Needs Public Finance Shock to Fight Poverty and Climate Change: French President Macron
The World Needs Public Finance Shock to Fight Poverty and Climate Change: French President Macron
No country should have to choose between fighting poverty and tackling climate change, believes French President Emmanuel Macron. Speaking at the Summit for a New Global Financial Pact, he said the world needs "public finance shock" to fight these challenges. Macron said the current system was not well suited to address the world's challenges.
The French President emphasized the need for collective action and a shared commitment to reshape the financial landscape. He said policy makers and countries shouldn't ever have to choose between reducing poverty and protecting the planet. 
The two-day summit, hosted by France, aims to find the financial solutions to the interlinked global goals of tackling poverty, curbing Earth's heating emissions and protecting nature.
The Summit for a New Global Financial Pact will be a platform for ideas to enhance cooperation among the international community in the face of the threefold challenge of poverty, climate change, and the loss of biodiversity by conjoining as many partners as possible around a common roadmap, amid international tensions. 
Keep Reading
Through this, countries can rethink and work out the global financial structure of international solidarity and climate action by proposing concrete solutions. The summit is also a platform for debate between Heads of State and Government, executives of international organizations and representatives of the civil society.
Vanessa Nakate, a Ugandan climate activist, who asked the participants to observe a minute of silence for people who are suffering from climate-related disasters. She lashed out at the fossil fuel industry for promising development to poor communities, with the energy going elsewhere and the profits filling up the pockets of those who are already rich. Nakate said there's plenty of money. "So, please don't tell us that we have to accept toxic air and barren fields and poisoned water so that we can have development."
Barbados Prime Minister Mia Mottley highlighted the need for an absolute transformation and not reform of institutions. The Caribbean nation has already proposed a detailed plan on how to fix the global financial system in an effort to help developing countries invest in clean energy and boost resilience to climate impacts.
UN General-Secretary Antonio Guterres revealed that more than 50 countries are already near or in debt default. And the majority of these countries are vulnerable to climate impacts. He said the global financial system was failing to rise to meet modern challenges, and actually worsens inequalities. The UN boss urged leaders and countries to take a giant leap towards global justice. Recognizing the urgency to tackle this problem, countries have called for multilateral development banks to unlock climate investments and increase lending, but with the inclusion of new debt arrangements. 
Developing countries are hoping the summit will pave way for a more inclusive and sustainable global economy.