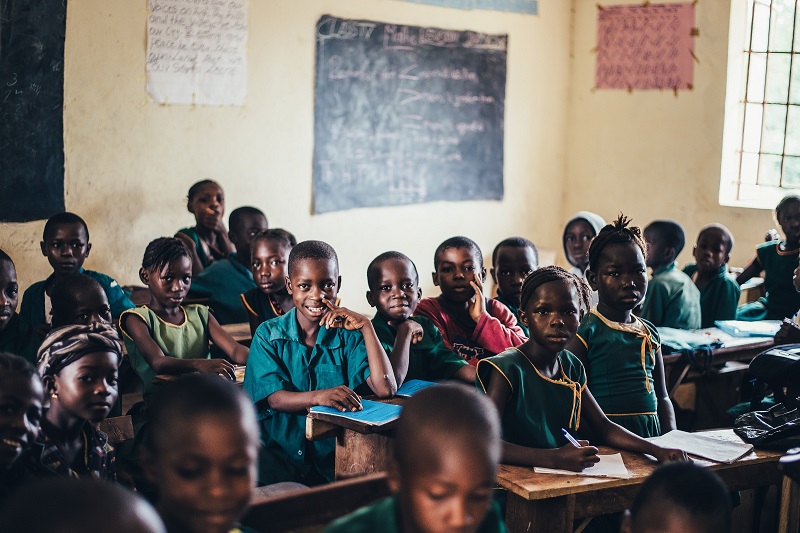 'Shame of Hunger': Kenya launches largest school feeding programme in Africa
'Shame of Hunger': Kenya launches largest school feeding programme in Africa
Aimed at eliminating the "shame of hunger" and providing daily lunches for scores of primary school children, the Kenyan capital of Nairobi is set to see the largest school meals programme in Africa this August.
Kickstarting on August 28, the first day of the autumn term, the school feeding programme will see ten new kitchens providing 400,000 daily lunches for children in 225 primary schools and Early Childhood Development centres in Nairobi.
In addition to feeding the kids, the initiative will also create employment opportunities for 3,500 people and a market for dozens of farmers. It's a collaboration between Nairobi County and Food4Education, which already supplies meals to 150,000 primary schoolchildren in the city.
Keep Reading
26% of Kenyan children are suffering stunted growth due to malnutrition, according to Save The Children. At the launch of the initiative on Tuesday, President William Ruto highlighted the need to "eliminate the shame of hunger in our country."
The government has allocated $36 million to increase the reach of the current national feeding programme to 4 million children from 1.6 million, Ruto said. But he promised to increase the allocation if more counties contributed – promising to match shilling for shilling.
Apart from damaging their ability to learn, child hunger affects school enrollment and attendance too. The county has institutionalised the school feeding programme owing to the link between nutrition and learning, said Suzanne Silantoi, the county executive of Nairobi city county.
As additional partnerships are formed, the number of children served a day could increase to 500,000, possibly by the end of next year, said Kenyan nutritionist Wawira Njiru, who started Food4Education from a makeshift kitchen in 2012 – initially feeding 25 kids.