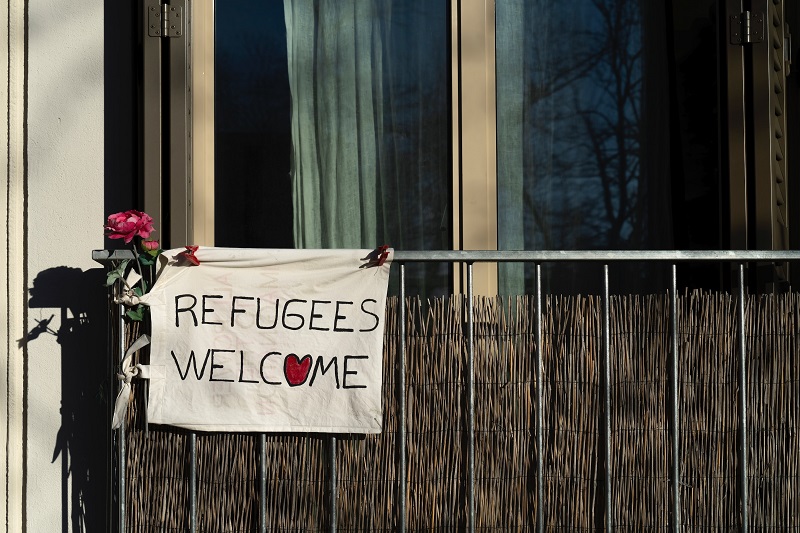 UN aid cut to Rohingya risks exacerbating already precarious circumstances
UN aid cut to Rohingya risks exacerbating already precarious circumstances
The recent reduction in food rations by the UN World Food Programme for Rohingya refugees in Bangladesh – from $12 per month to just $8 – is a devastating blow to their already precarious circumstances.
The decision will inevitably worsen the suffering of a vulnerable population that has already encountered a number of unimaginable horrors.
While a reduction in healthcare services will lead to increased mortality rates, the lack of access to clean water and sanitation facilities poses a major risk to public health in the already overcrowded camps.
Moreover, with educational programs getting impacted, children could be snatched of their opportunities for a brighter future.
Keep Reading
Our Moral Obligation To Support The Rohingya
The UN decision also delivers a disheartening message to the Rohingya, who have already been facing a lack of support and attention from the international community. It amplifies their feelings of abandonment and undermines their hope for justice.
By cutting aid to the population, the UN risks undermining its own mandate to protect human rights. After all, the international community has a moral obligation to support the Rohingya.
Addressing Root Causes Of The Crisis
This critical period necessitates member states taking immediate action to pressure the UN to restore essential aid to the vulnerable people by reversing its decision. Moreover, diplomatic efforts should be intensified to ensure the Myanmar government puts an end to the persecution and discrimination faced by the Rohingya population.
The root causes of the crisis must be addressed. The international community should ensure the safe and voluntary return of the Rohingya to their homes with full protections and rights – without encountering any more atrocities than they already have.
History Now Seems To Be Repeating Itself
Rohingya refugees are confined to overcrowded camps in Cox's Bazar, Bangladesh – with no permission to work. Their survival solely depends on food rations.
But with the recent aid cuts, the people could be compelled to return to perilous conditions in Myanmar. The potential horrors, including increased rates of malnutrition and even violence, could force some to risk their lives at sea.
This is not the first time aid cuts have accompanied efforts to coerce Rohingya refugees into leaving. The Bangladeshi government weaponised food back in 1978, compelling the starving population to return to Myanmar where persecution was waiting for them.
History now seems to be repeating itself.
Making Myanmar A Safe Haven For The Rohingya
In the present context, the UN is cutting back on its aid due to donor shortfalls. It is crucial for international donors and Bangladesh to not repeat the mistakes of the past. While Bangladesh needs to ease restrictions and allow the Rohingya to earn money, it – along with the international community – should try to make Myanmar a safe haven for the population.