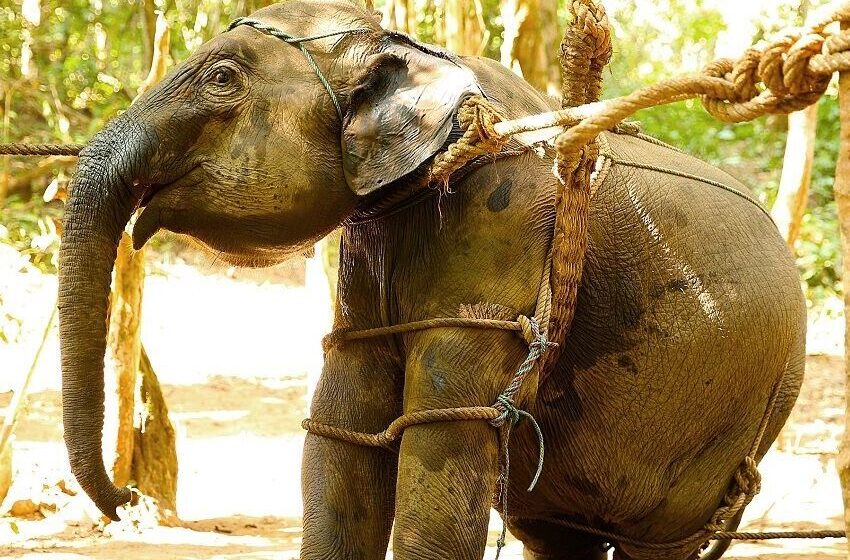 thailand debates elephant tourism, sparks animal welfare concerns
Thailand Debates Elephant Tourism, Sparks Animal Welfare Concerns
As Thailand attempts to restore its tourism business in the wake of the pandemic, a fierce dispute has arisen regarding the usage of elephants in tourist sites. Concerned for the wellbeing of the elephants, some animal rights organizations have called for a halt to elephant rides and shows.
In recent months, a number of tour operators and travel businesses have said they will no longer offer elephant rides or shows as part of their package deals. This has been met with both favor and resistance, with some stating that the attractions are an integral part of Thai culture and a significant source of income for numerous small communities.
The controversy revolves upon the treatment of captive elephants. Numerous animal welfare organizations contend that the animals are exposed to cruel and inhumane conditions, such as physical abuse and poor living conditions. They cite studies indicating that captive elephants had shorter lifespans and greater disease rates than their wild counterparts.
Keep Reading
Tour operators and travel agencies that continue to offer elephant rides and shows believe that they are offering a useful service to tourists and benefiting local communities. They claim that many of the elephants utilized in the attractions have been rescued from harsh settings and are now living in improved conditions.
The Thai government has not yet taken a definitive stance on the matter, but some officials have expressed concern about the impact a ban on elephant rides and shows could have on the tourism economy. The sector is a big contribution to Thailand's economy, and the loss of revenue from elephant attractions might be substantial.
As the controversy continues, an increasing number of tourists are eschewing elephant attractions in favor of more responsible tourism options, such as visiting elephant sanctuaries and wildlife reserves. Animal welfare organizations are urging the Thai government to support these types of activities and to promote a more ethical tourism attitude.
Thailand has the potential to restructure its tourism business in a manner that promotes sustainability and animal welfare, as the epidemic continues to impact worldwide travel. The issue about elephant tourism is just one example of the bigger conversations about the future of travel and the role of responsible tourism.