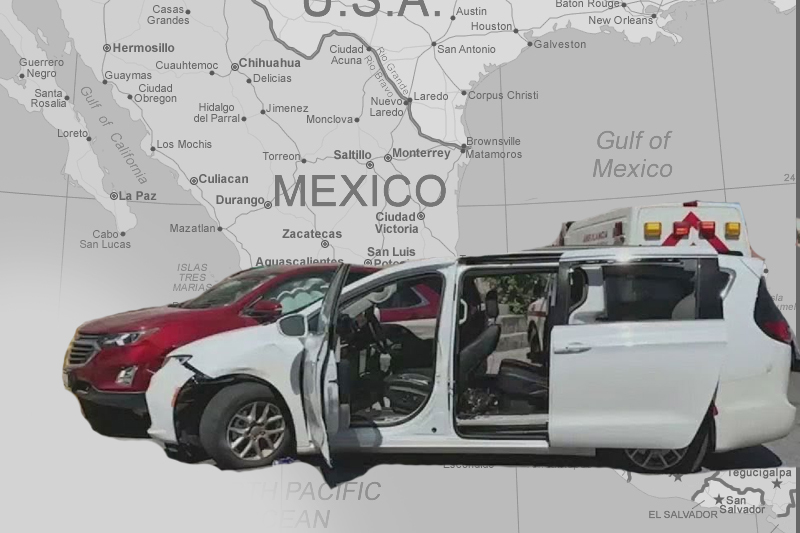 Two dead, two alive after Americans kidnapped by heavily armed men in Mexico
Two dead, two alive after Americans kidnapped by heavily armed men in Mexico
Two of the four Americans kidnapped by armed men in Mexico last week, Zindell Brown and Shaeed Woodard, are dead, and two – Latavia "Tay" McGee and Eric James Williams – are alive and now back in American hospitals for treatment, Mexican and US officials say.
The four were kidnapped at gunpoint on March 3 while driving through Matamoros – a city located directly across the border from the Texas town of Brownsville – in a white minivan with North Carolina licence plates, the FBI informed this week.
Matamoros is considered one of the most dangerous cities in the country, as large areas of the state of Tamaulipas are under the control of drug cartels, who can even hold greater power than local law enforcement. The US State Department advises against travelling to six Mexican states, including Tamaulipas, because of "crime and kidnapping".
While Mexican officials confirmed on Tuesday that a 24-year-old man from Tamaulipas, named only as Jose "N", has been arrested, a 33-year-old Mexican woman, believed to be a bystander, was killed in the incident.
Keep Reading
Officials say the four US citizens were found at a wooden shack outside Matamoros and that in order "to create confusion", the victims were transferred to a number of locations between the kidnapping on Friday and their discovery on Tuesday.
One of the survivors, Latavia "Tay" McGee, was believed to have been travelling to the Mexican town to have a cosmetic surgery procedure to remove abdominal fat. Medical tourism is common, especially among people living in the US border states. The FBI had offered a $50,000 reward for the return of the victims.
While the investigation is still in the early stages, US State Department officials said on Tuesday, investigators think one of the oldest organised crime groups in Mexico – Gulf Cartel – is possibly behind the attack, a US law enforcement source told CBS.
However, it's still unclear whether the US citizens were mistaken for competing drug traffickers, caught in cross-fire between warring factions, or were ambushed.
Also Read:- Philippines: Oil spill triggers nausea and dizziness among residents in affected villages