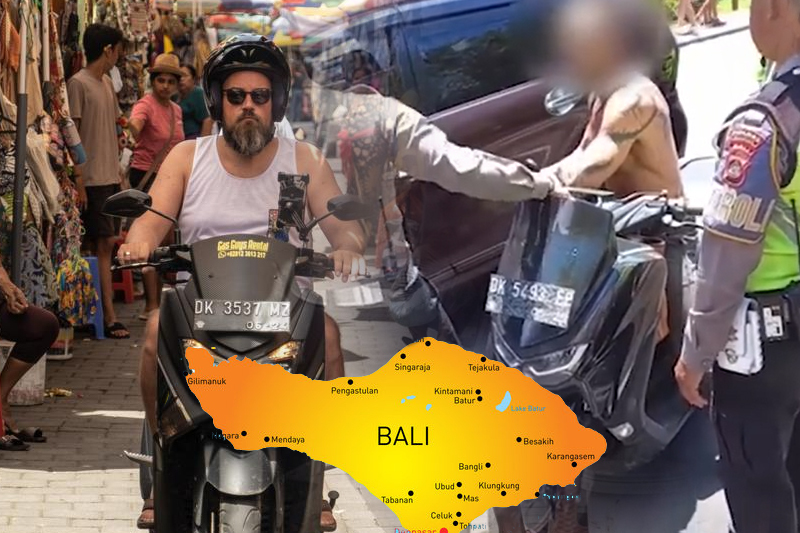 Bali loses patience with unruly Aussies, introduces new regulations
Bali loses patience with unruly Aussies, introduces new regulations
Bali has long been a top holiday spot for Australians, with tens of thousands flocking to the island every year for stunning scenery, affordable accommodation, and cheap food. The paradise in Indonesia is the second most popular destination for Aussies, just behind New Zealand and well ahead of the US in the third spot.
Bali's easygoing atmosphere has been a pull for tourists for decades. But the laid-back island is likely to make its carefreeness a thing of the past, as the local governor pushes for an intensive crackdown on bad behaviour. In an effort "to ensure quality and dignified tourism", Bali Governor Wayan Koster has urged national authorities to prohibit all foreigners from renting motorbikes.
The news shouldn't be surprising as authorities in Indonesia have been clamping down on unruly behaviour for quite a number of years now. Bali is a conservative island in a deeply religious country, a fact several tourists are unaware of while many others tend to ignore.
Keep Reading
Last year, Indonesia's parliament approved legislation banning cohabitation by unmarried couples and sex outside marriage, but the latter could only be reported to authorities by a limited number of parties, such as close relatives. Australian citizens who visit or live in the country could draw some protection from that caveat.
How tourists dress on the island is also under scrutiny. While holiday-makers usually walk through the streets in next-to-nothing, there are certain areas such as sacred temples where this should not be happening. Bali Tourism Board chairman Ida Bagus Agung Partha Adnyana has called on tourists to respect the cultural customs of the Balinese.
The latest move around prohibiting visitors from renting scooters and motorbikes came after footage emerged this week revealing a heated exchange between a tourist and a local cop after he was pulled over for not wearing a helmet. His behaviour was slammed online as rude, with some even calling for his deportation.
While numerous Australians have reacted to a number of new rules on the island in a positive tone, some have called the regulations hypocritical, saying "their own people don't even follow the rules."