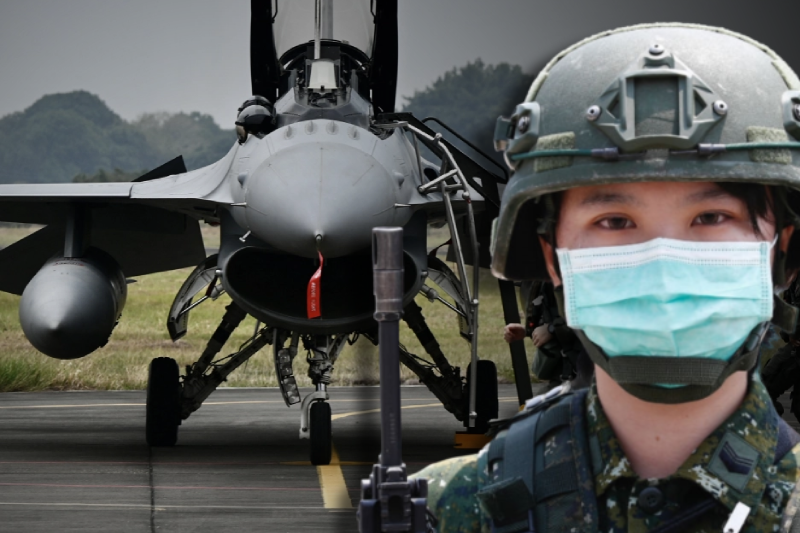 taiwan sends in jets to warn away chinese warplanes in its air zone amid rising tensions
Taiwan sends in jets to warn away Chinese warplanes in its air zone amid rising tensions
Taiwan has scrambled jets to warn away China's 29 aircrafts that were sent in its air defence zone. This included bombers that made rounds in air flying to the south of the island nation and into the Pacific, marking the latest surge in tensions and largest Chinese incursion since May.
Taiwan is constantly claimed by China as its own territory, with occasional threats to include the island country by force also, if required. The country has complained for about past two years regarding repeated missions by the Chinese air force near the country that is democratically governed, with focus being in the south-western part of its air defence identification zone (ADIZ), which is close to the Taiwan-controlled Pratas islands.
What is ADIZ?
An ADIZ is unilaterally imposed and is different from sovereign airspace. According to international law, it is defined as "extending 12 nautical miles from a territory's shoreline". The US Federal Aviation Administration defines it as "a designated area of airspace over land or water within which a country requires the immediate and positive identification, location and air traffic control of aircraft in the interest of the country's national security."
Keep Reading
Grey zone warfare
Taiwan has called the repeated nearby military activities by China as "grey zone" warfare. It is allegedly designed to wear out Taiwanese forces by making them to scramble their jets repeatedly, as well as to test Taiwanese responses.
Taiwan's response
"The latest Chinese mission on Tuesday included 17 fighters and six H-6 bombers, as well as electronic warfare, early warning, antisubmarine and an aerial refuelling aircraft," Taiwan's defense ministry said. Taiwan, in response to China's incursion, sent combat aircraft while missile systems were also deployed to monitor them, according to the defense ministry of Taiwan.
It was China's largest incursion since May 30 when Taiwan reported 30 Chinese aircraft in its ADIZ. The largest incursion till date was this year on January 23, that involved 39 aircrafts.