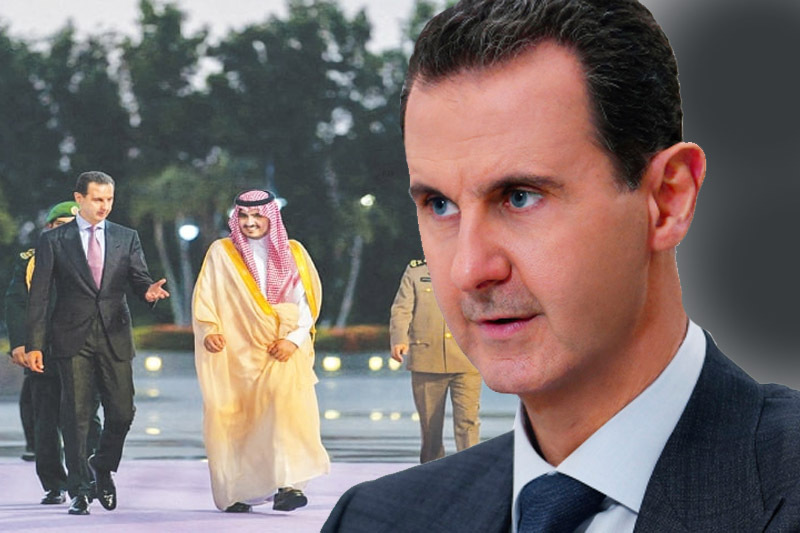 Syrian President Bashar Al-Assad arrives at the Arab League Summit
Syrian President Bashar Al-Assad arrives at the Arab League Summit
Earlier this week, Syrian President Bashar Al-Assad arrived at the Saudi city of Jeddah to attend the Arab League summit on 19 May 2023. He was invited by Saudi Arabia after the Arab states came to a consensus to reinstate Syria's full membership of the league, after twelve long years of suspension owing to his crackdown against protests against him.
President Bashar Al-Assad will be holding a seat at the Arab league summit after a long hiatus for a civil war that claimed the lives of thousands and displaced millions. As a result, Syria was removed from the Arab League twelve years ago. His reinstatement shows the culmination of steady efforts by Syria to bring the country back to the Arab fold. It is an important move that ends Syria's regional isolation and is a testament to Syria's belongingness in the Arab league.
Keep Reading
After the restoration of diplomatic ties between Iran and Saudi Arabia in a deal facilitated by China, Syria's reinstatement is evidence of much larger realignment in the region.
What is the Arab League?
Almost 78 years ago, the Arab league was founded by Egypt and Syria, with its headquarters in Cairo. Currently, the membership of the Arab league extends to 22 countries. Although many among the member states have chosen to maintain cordial relations with Israel, the Palestinian cause continues to be one of the most important causes of the Arab league. It is interesting to note that despite not being an independent state, Palestine has a full membership of the bloc.
Arab League Summit, 2023
The Arab League Summit offers Saudi Arabia an opportunity to reinforce diplomatic relations and reinstate itself as a mediator as it resists global pressures to choose between the USA and Russia. In a region gripped with conflicting and diverging interest, it is important that the Arab leaders choose to come together and deliberate on matters of utmost importance.