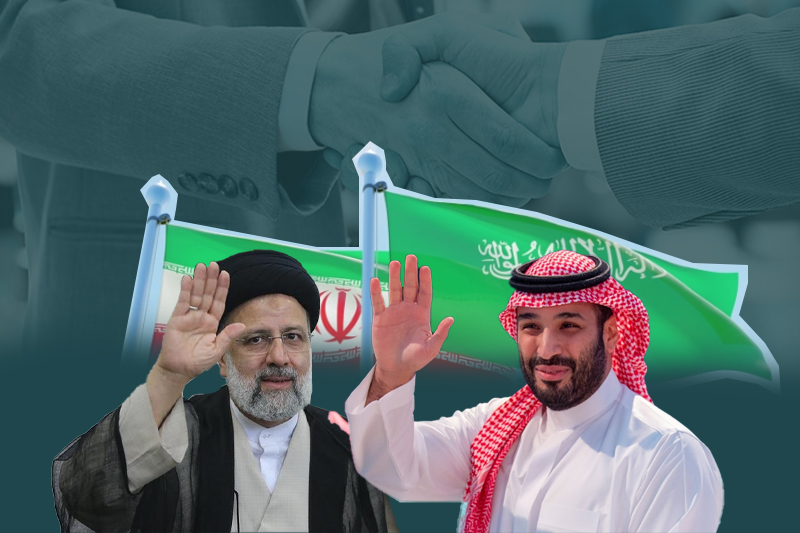 Iran and Saudi Arabia 'agree to restore relations'
Iran and Saudi Arabia 'agree to restore relations'
Seven years after severing ties over a number of issues, Iran and Saudi Arabia have agreed to re-establish diplomatic ties and reopen embassies within a couple of months, the Iranian state media reported.
The agreement was struck on Friday in the Chinese capital of Beijing following days of intensive negotiations between Secretary of Iran's Supreme National Security Council (SNSC) Ali Shamkhani and his Saudi counterpart.
The restoration of relations was officially announced in a joint statement by Iran, Saudi Arabia, and China. The statement was inked by Shamkhani; Musaid Al Aiban, National Security adviser, Minister of State, and member of the Council of Ministers of Saudi Arabia; and Wang Wei, a member of the Communist Party of China.
Keep Reading
Following talks between Chinese President Xi Jinping and his Iranian counterpart Ebrahim Raisi in Beijing last February, Shamkhani held intensive negotiations with his Saudi counterpart since Monday to find an effective solution to multiple issues affecting relations between Tehran and Riyadh.
Speaking after signing the landmark agreement, Shamkhani called the negotiations "frank, transparent, comprehensive", adding "clearing up the misunderstandings" will boost regional stability and security as well as increase cooperation between the "countries of the Persian Gulf and the Islamic world to manage the existing challenges."
In January 2016, Saudi Arabia severed ties with Iran after enraged Iranian protesters stormed its embassy in Tehran. The people were furious over the execution of prominent Shia cleric Sheikh Nimr Baqir al-Nimr by the Saudi government.
Also Read:- Brazil, Mexico lead Medical Revolution in Latin America