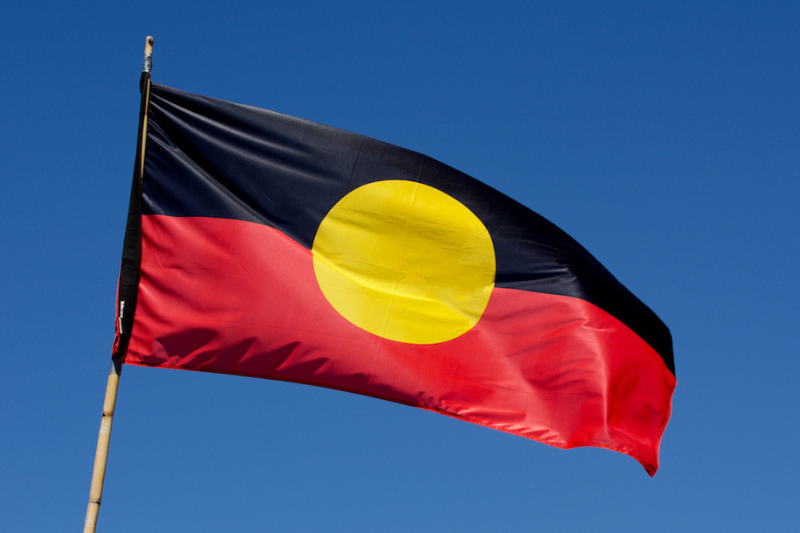 Sydney Harbour Bridge will hang Aboriginal flag permanently
Sydney Harbour Bridge will hang Aboriginal flag permanently
After officials canceled a 25 million Australian dollar ($17 million) proposal to accommodate two flags, the Aboriginal flag of Australia will fly over Sydney Harbour Bridge in place of the New South Wales state flag.
New South Wales Premier Dominic Perrottet said in a statement announcing the decision that the monument will serve as "an everyday reminder of our nation's rich history."
While it has been a long time since the state government initially declared plans to place an Aboriginal flag on this famous bridge permanently, it was reported earlier this year that the state would build a third flagpole that would be 20 meters tall (66 feet).
For this research, state monies were made available as part of the national campaign to reduce health and life expectancy disparities between Aboriginal and Torres Strait Islander people in Australia and the rest of the population. Many Australians, including Perrottet, were surprised by the multi-million-dollar price tag of the program.
According to the premier, "I don't know, but it does apparently," when asked about the flagpole's high price in June. When he was done, he joked, "I'll go to (hardware shop) Bunnings and put the pole up."
Related Posts
Based on the reports, Perrottet requested a cost-benefit analysis be conducted. State Minister for Aboriginal Affairs Ben Franklin said in a press statement announcing the new plan on Monday that the money would be moved to other activities that would "deliver real outcomes for Aboriginal people across NSW."
The Aboriginal flag, designed in 1971 by Indigenous artist Harold Thomas, is currently flown atop the bridge for 19 days every year, including during NAIDOC Week, which ends on Sunday.
After a five-year "Fund the Flag" campaign and a petition with over 175,000 signatures, the decision was made to install it permanently.
It had become a symbol for Aboriginal Australians since 1995, when it was officially acknowledged, and is regularly seen flying from government buildings. After a firm that licensed the image from its originator began seeking fees from groups who used it, its use was long undermined by a commercial dispute.
To make it available to everyone, Australia's national government paid $14 million for the copyright in January, following the high-profile "Free the Flag" campaign.
Native Americans, the earth, and their blood are all represented in the design's red and black stripes. The yellow circle signifies the sun.
Accordingly, the NSW flag is based on the British Blue Ensign, a flag of the United Kingdom's former colonies and territories. A "prominent" state flag will be relocated to a new downtown redevelopment project as part of Monday's announcement.
In neighboring Victoria, officials declared earlier this month that the Aboriginal flag would be flown permanently over the West Gate Bridge in Melbourne.