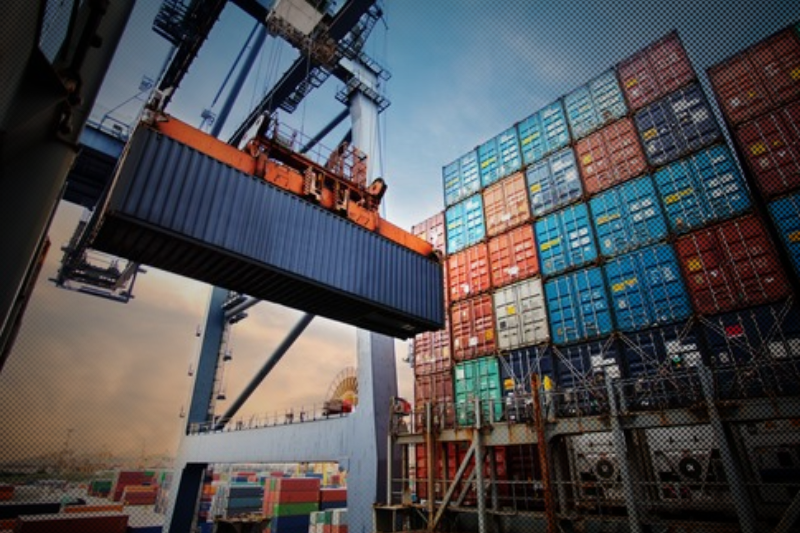 dubai among the best global ports in the shipping index for 2022
Dubai Among The Best Global Ports In The Shipping Index For 2022
Dubai has been placed 1st in the region and 5th worldwide on the Xinhua-Baltic International Shipping Center Development (ISCD) Index, as per reports on Monday.
The Top 10 Best Marine Shipping Centers (Iscd20200 Index)
Once again, Singapore has maintained its top position for the 9th year in a row on the index that is jointly published by the Chinese state news agency Xinhua and the world's largest provider of marine data, Baltic Exchange.
| | | |
| --- | --- | --- |
| Rank | Best Global Ports City | Score Points |
| 1 | Singapore | 94.88 |
| 2 | London | 83.04 |
| 3 | Shanghai | 82.79 |
| 4 | Hong Kong | 79.15 |
| 5 | Dubai | 75.74 |
| 6 | Rotterdam | 73.85 |
| 7 | Hamberg | 73.07 |
| 8 | New York / New Jersey | 72.58 |
| 9 | Athens / Piraeus | 68.67 |
| 10 | Ningbo-Zhoushan | 66.12 |
London came in second with 83.04 points, while Singapore took first place with 94.88 out of a potential 100. Shanghai came in 3rd with 82.79 points, followed by Dubai (75.74) and Hong Kong (79.15).
The top 10 was completed by Rotterdam, Hamburg, New York/New Jersey, Athens/Piraeus, and Ningbo-Zhoushan.
What Is A Successful Shipping Center?
A successful shipping center offers everything a global shipowner would require. It offers a productive port with advantageous links to other areas and a competitive environment for port services.
It must be a one-stop shop that gives the community of shipowners and charterers access to top-notch financial, legal, shipbroking, IT, and classification services.
It should be a location that can draw in the top international talent. It should be supported by a strong and open legal system, as well as effective courts and administrative services.
Dubai: The Only Arab Shipping City In The List
The top 10 best global ports index list consist of only one Arab shipping city and that is the UAE famous city – Dubai. The city ranks at no. 1 position in the entire Arab or Gulf region.
Dubai "has made significant infrastructure investments, which have attracted business and tourists." Today, Dubai's diverse mix of businesses includes a vital role for maritime, according to the research.
With its well-established ports, including those run by DP World at Jebel Ali and Mina Rashid, and its purpose-built Dubai Maritime City, a 2.5 sq. km. complex created in 2004 and located between Mina Rashid & Dry-docks World, the city has a lot to brag about.
The latter furthers its efforts to promote itself as a desirable choice for international trade and investment by including a free trade zone that offers tax relief. This, along with a 2020 UAE resolution to permit foreign ownership of specific maritime firms, furthers this objective.
Dubai (UAE) Ranks 1st In Region & 5th In World
If we talk about the top ranked international shipping centers or global ports, Dubai is among the best international ports.
It has established itself at 5th position at global level by bypassing several other global ports around the world.
Due to the extensive and well-established ecosystem of skilled global maritime services, solid administration, ease of doing business, and huge and strategically located port, Dubai has earned its long-standing position at the top of this index.
Dubai (UAE) Offers Multiple Free Zones & Simple Business Regulations
The report also emphasized Dubai's availability of several free zones with less restrictive corporate rules.
There are several free zones that permit wholly foreign-owned corporations. The Dubai Maritime City Authority informed the Xinhua-Baltic ISCDI Report that mainland business policies permit complete foreign involvement in 122 economic operations across 13 sectors and provide 100% profit repatriation.
The UAE's Role In Developing All Aspects
Dubai Maritime City proposed a $38 Million plan to invest in roads and infrastructure in February 2022.
The massive renovation to Dubai Maritime City's roadways and infrastructure supports the Dubai Maritime Vision 2030, which aspires to promote, regulate, and expand the local maritime industry plus strengthen Dubai's status as a prominent international maritime hub.