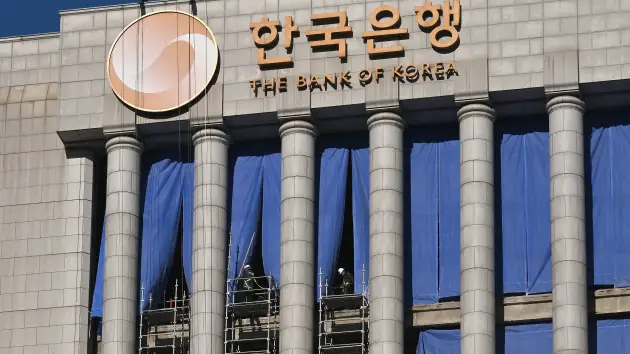 south koreas inflation will reach a 24 year high in 2022
South Korea's inflation will reach a 24-year high in 2022
On Friday, the statistics office in South Korea showed data that inflation this year is going to touch the peak of 24 years.
According to Statistics Korea, the consumer price index (CPI) stood at 107.71 in 2022, up 5.1 percent from the previous year. This was the highest after 1998 of the last 24 years.
Consumer price inflation below 1 percent in 2019. 0.4 percent and 0.5 percent in 2020, before rising to 2.5 percent in 2021 due to costlier raw materials and pent-up demand. Food prices rose to 7.8% from the start of the year 2022. Other expenses of oil products, increased by 6.9 percent. And after that time the price of oil products raised to 22.2%, which was the highest as compared to the last 24 years of history in South Korea.
Apart from the foods and oils products, the prices of electricity natural gases and water also hiked by a rate of 12.6% in 2022. It is the highest peak after 2010.
Keep Reading
The fishery, and agriculture market prices also jumped 3.8 %, these sectors were in profit in the last year of 2021 at the rate of 8.7 %.
Inflation remained this second year above the Bank of Korea's medium-term target of 2%. The BOK began raising its benchmark interest rate to balance this high inflation. From a low of 0.50 percent to 3.25 percent last year, the month of August.
The rates of the BOK were high and the U.S. Federal Reserve raised its rate by 0.50% to a point at 4.25 to 4.50 percent.
This year's higher inflation was driven by higher energy costs from European geopolitical risks.
What is the cause of S. Korea's inflation?
The relaxation of COVID-19 raised the prices rapidly, especially the food products outside get a new hike. The cost of personal services, including the cost of food and drink, rose 5.4 percent this year, the most since 1996. The cost of public services increased by 0.8 percent.
Expenses in outdoor dining increased by 7.7% the biggest after 1992.
Consumer prices rose 5.0 percent in December. The inflation rate was peaking in July at 6.3%, in august, it decreased by 5.7%, in September by 5.6% in October, and in November it filled by 5%