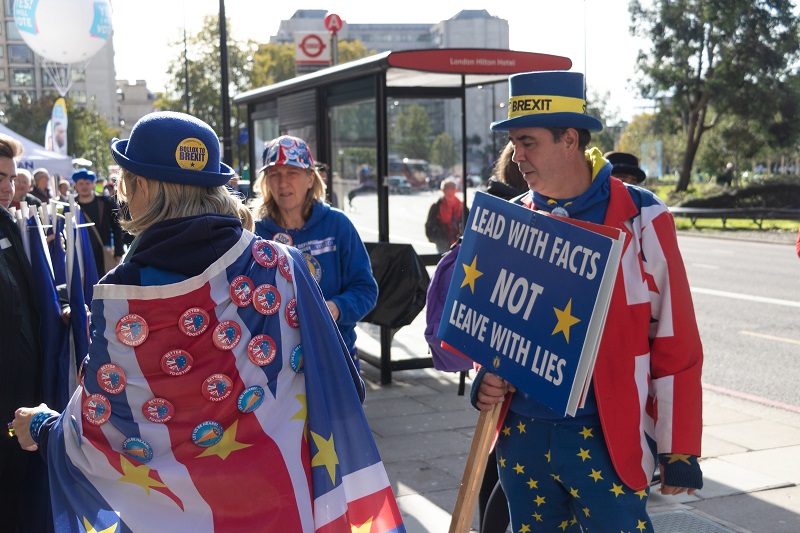 Seven years on from the Brexit referendum, Brits are having second thoughts
Seven years on from the Brexit referendum, Brits are having second thoughts
We are often told that the debate about Brexit is over. While it is suggested that some harder edges of the Brexit deal can be smoothened, the chance of rejoining the EU is said to be strongly off the table.
Nevertheless, seven years on from the 2016 EU referendum that eventually led to the withdrawal in 2021, it seems some voters are having second thoughts. While the trend initially emerged in autumn 2021, the doubts have since grown gradually.
YouGov has long been tracking whether voters think leaving the bloc was the right or wrong decision. Its surveys show doubts about the potential of Brexit have become widespread. The change was initially seen during the autumn a couple of years back.
Brexit got its first rough ride at the time, when a severe shortage of lorry drivers from the EU was blamed for notoriously empty petrol pumps and supermarket shelves. The doubts have gradually got stronger ever since.
While voters will likely be reluctant to go through another Brexit debate, in practice, they have become increasingly inclined to say that they would now vote to see the decision reversed, if given the chance.
Keep Reading
On average, just 41% now say they would back staying out, compared to as many as 59% saying they would vote to rejoin the EU. But as many as 75% of those who voted back then would still vote the same way now – implying Brits' opinions about Brexit are strongly held.
Whereas two years ago those who had voted to remain were less likely than those who backed leave to say they would make the same choice, now the reverse is the case. While 81% of those who voted remain say they would now vote to rejoin, 74% of leave supporters would repeat their decision.
Still, the difference between the two figures isn't that alarming. Moreover, 51% of Brits who did not vote in 2016 say they would now support rejoining the bloc, while only 14% would back staying out – with the remaining people not expressing a preference.
Evidently, there are some people who regret having voted to leave the EU. As many as 33% of those who voted leave in 2016 believe Brexit has weakened Britain's economy, according to new polling by Redfield & Wilton for UK in a Changing Europe.