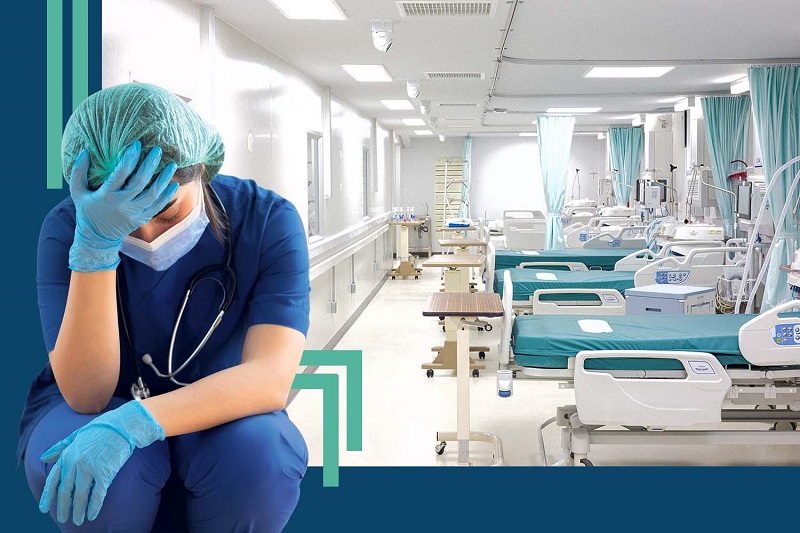 Neglected Health Infrastructure in the UK: A Looming Crisis
Neglected Health Infrastructure in the UK: A Looming Crisis
The structural collapse of Singlewell primary school's flat roof in Gravesend, Kent, due to the deteriorating reinforced autoclaved aerated concrete (RAAC) material used in its construction has raised significant concerns about the state of public buildings in the UK. This incident, which occurred five years ago, has now prompted the government to reassess its hospital rebuilding plans. However, the repercussions of neglecting health infrastructure go beyond this isolated incident, painting a grim picture of the healthcare system's state in the UK.
Lost Decade of Investment
Nigel Edwards, CEO of the Nuffield Trust thinktank, aptly describes the situation as a "lost decade of investment." Rebuilding plans, some dating back to the mid-2010s, have had to be redone due to the Treasury's insistence on standardized templates and modular construction. Additionally, there is a staggering £10 billion backlog of maintenance and repairs that further exacerbates the crumbling infrastructure. This combination of delayed building programs and staff shortages has created a sense that the entire healthcare system is on the verge of collapse.
Keep Reading
Broken Promises and Unrealistic Pledges
Prime Minister Boris Johnson's promise to build 40 new hospitals in England by 2040 was a key part of his 2019 election manifesto. However, this pledge was quickly modified as the reality of the situation became apparent. Rather than constructing entirely new hospitals, the plans included rebuilds, annexes, and only a few new hospitals on new sites. The released capital funding of £3.7 billion by the Infrastructure and Projects Authority falls short of the estimated total cost of £37 billion, which the government itself projected. Adding to the financial strain are rising construction costs due to increasing labor and materials prices, partly influenced by Brexit.
Implications for the Health System
Hospitals that have been removed from the project list have legitimate grievances, as their much-needed rebuilding plans are postponed or uncertain. For instance, London's Imperial College healthcare trust fears that the rebuild of St Mary's hospital may not commence until after 2030, leading them to explore alternative funding options. Mental health facilities have been notably overlooked, despite widespread acknowledgment of their chronic under-resourcing. The COVID-19 pandemic has undoubtedly contributed to some of the current challenges, as acknowledged by Health Secretary Steve Barclay, but the recent reshuffling of building projects only emphasizes the cumulative damage inflicted on the NHS during the 13 years of Conservative government.
The collapse of Singlewell primary school's roof serves as a poignant reminder of the urgent need to address the neglected health infrastructure in the UK. While the government has made some adjustments to the hospital rebuilding plans, the broader picture remains deeply concerning. The lost decade of investment, broken promises, and insufficient funding have put immense strain on the healthcare system, jeopardizing the quality of care provided to patients. To avert a full-scale crisis, it is imperative that the government addresses these challenges promptly and prioritizes the long-term sustainability of the NHS.