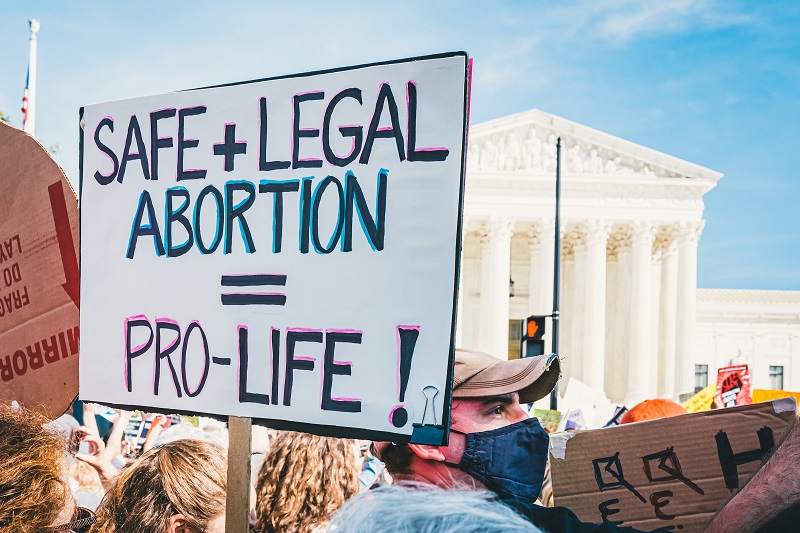 Abortion Rights: Protests planned across US to mark a year without Roe
Abortion Rights: Protests planned across US to mark a year without Roe
It's been a year since the Dobbs v Jackson Women's Health Organisation decision that controversially overturned the landmark Roe v Wade ruling that protected abortion rights.
Since the supreme court decision in June 2022, more than a dozen states have banned abortion outright and several others have restricted access to the procedure.
Reproductive rights advocates are planning protests across the country to mark the first anniversary of the decision. Events are planned on Saturday, with some being held virtually.
An interactive map on the Women's March website is allowing people in favour of abortion rights to find protests all around the US to get involved in.
Reduced Access Worsening Existing Health Inequities
Without Roe, the relationship with things like birth control and medication abortion has become relatively more complex.
Keep Reading
One year on, there has been a substantial shift in everything from the lengths patients would need to go for the procedure to how doctors are being trained in reproductive care.
Reduced access is also worsening existing health inequities, especially for people of colour who are more likely to need abortions and more likely to live in restrictive states, according to statistics.
One year without Roe, black people and people of colour, poor individuals, the LGBT community and those in rural areas are among Americans disproportionately affected.
Is There Still Hope For A Better Scenario?
The upcoming US presidential election next year expects abortion rights to play a significant role. It's no doubt the political climate was chaotic before June 2022.
But the Dobbs decision has made circumstances more chaotic. Several Republicans are stressing limiting the already limited reproductive rights people still have.
In a shocking move, states like Georgia have set six weeks of pregnancy as the limit to access abortion. But the period is so short that people often don't even know they are pregnant.
Is there still hope that things would change for the better? There is, as it seems the Dobbs decision has made the supporters of abortion rights more united than ever before.