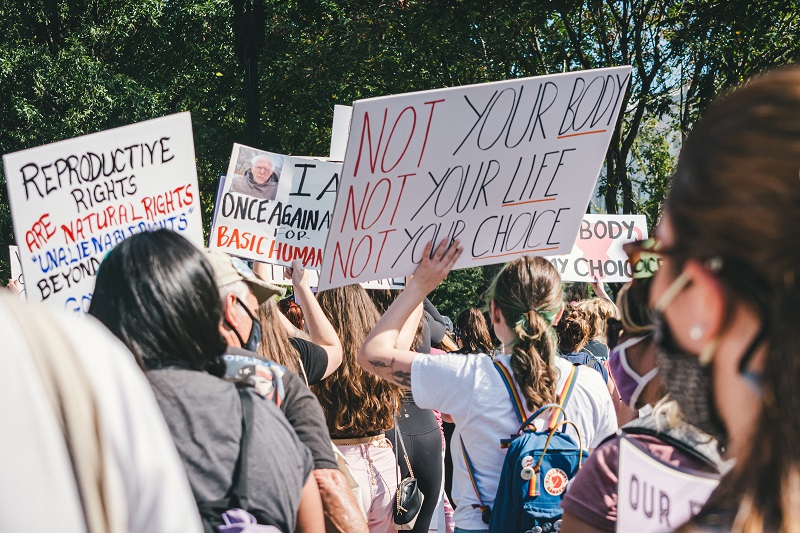 3 Leading Organizations for Reproductive Rights Support Joe Biden for President in 2024
3 Leading Organizations for Reproductive Rights Support Joe Biden for President in 2024
President Joe Biden and Vice President Kamala Harris have received the support of three major reproductive rights organizations for reelection in 2024.
In part to emphasize the significance of the issue for Democrats going into the election year, leaders of Planned Parenthood Action Fund, NARAL Pro-Choice America, and Emily's List said to the Press on Thursday that their organizations are lending their early support to the reelection effort.
According to Alexis McGill Johnson, president and CEO of Planned Parenthood Action Fund, "President Biden has been a precious partner, along with Vice President Harris, in fighting back against the onslaught of attacks we have seen."
Julie Chavez Rodriguez, the campaign manager for Biden, stated that the president and vice president were pleased to have won the support of the organizations. Since the Supreme Court's decision to overturn Roe v. Wade last year, she said, "We have seen the horrifying impact that the extreme MAGA agenda has on women's health." She was referring to Donald Trump's "Make America Great Again" campaign slogan.
Keep Reading
She said in a statement that "MAGA Republicans' promises of a national abortion ban make re-electing President Biden and Vice President Harris all the more important." The three groups' collective organizing strength was crucial to the Democrats' successful midterm campaign in 2022, and it will be once more, according to her.
To protect access to reproductive health care, Biden has pledged to work towards codifying abortion rights in federal law.
22 states have either outlawed abortion or passed extremely strict abortion laws since the Supreme Court overturned the important Roe v. Wade decision that legalized the procedure. However, access to abortion services has been widened in other states. To discuss strategies for enhancing access and collaborating to assist people in more restrictive states, the Biden administration has gathered leaders from all 50 states.
Harris is a potent symbol for Emily's List, an organization that supports Democratic female candidates, according to its president Laphonza Butler.
"She is the woman who has been in the White House the longest and has broken the hard glass ceiling for women," Butler said. The administration is making use of all available platforms to promote reproductive freedom and health across the nation.