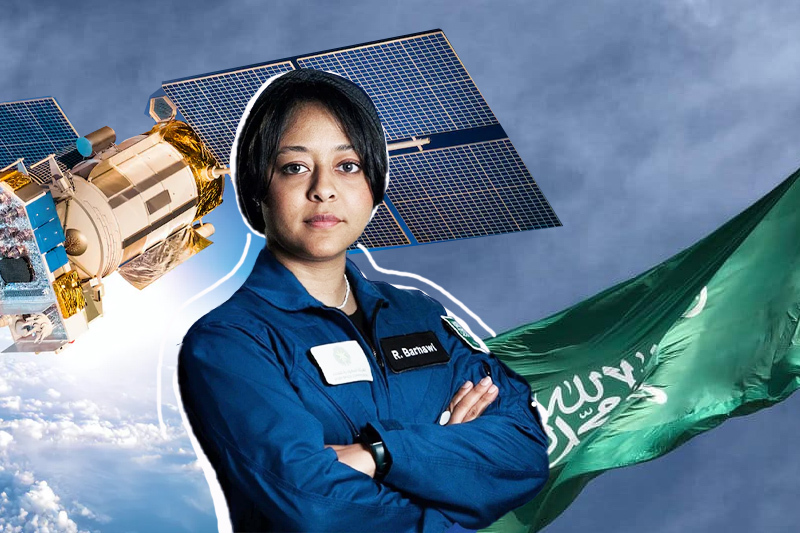 Rayyanah Barnawi: Pioneering the Future of Arab Women in Space
Rayyanah Barnawi: Pioneering the Future of Arab Women in Space
In a significant milestone for space exploration and gender equality, Rayyanah Barnawi, a trailblazing biomedical scientist, has become the first female Arab astronaut to reach the International Space Station (ISS). Barnawi, along with another Saudi astronaut, embarked on Axiom Space's second private mission, propelled by a SpaceX Falcon 9 rocket from the United States. With a mission duration of 10 days, Barnawi aims to conduct ground-breaking stem cell and breast cancer research while inspiring women across the Middle East. Her journey signifies a remarkable step forward for both Arab women and the world's aspirations in space.
Breaking Barriers and Shattering Stereotypes
Rayyanah Barnawi's ascent to the ISS symbolizes a breakthrough moment for Arab women in the historically male-dominated field of space exploration. By challenging gender stereotypes and societal expectations, Barnawi has become a beacon of inspiration for countless individuals. Her remarkable journey paves the way for future generations of Arab women who aspire to pursue careers in science, technology, engineering, and mathematics (STEM) fields, fostering an environment of inclusivity and gender equality.
Keep Reading
Advancing Biomedical Research in Space
During her tenure on the International Space Station, Barnawi intends to undertake crucial scientific research in two key areas: stem cell research and breast cancer studies. By conducting experiments in the unique microgravity environment, she aims to shed light on the effects of space on stem cell behaviour, potentially unlocking new therapeutic possibilities for regenerative medicine. Furthermore, her investigation into breast cancer seeks to expand our understanding of how this disease progresses in space and ultimately contributes to improved treatments and prevention strategies.
Inspiring Women in the Middle East and Beyond
Beyond her scientific pursuits, Rayyanah Barnawi carries a profound message of empowerment and encouragement for women worldwide. In a video message recorded aboard the ISS before her arrival, Barnawi emphasized the importance of dreaming big, believing in oneself, and having faith in humanity. Her words resonate with aspiring female scientists and individuals from diverse backgrounds, igniting a sense of possibility and a drive to pursue their ambitions fearlessly.
Barnawi's journey holds particular significance for women in the Middle East, where cultural and societal barriers have historically limited opportunities for women in various spheres of life. By showcasing her achievements and dedication to scientific exploration, Barnawi aims to inspire young women across the region to challenge societal norms, pursue their passions, and strive for excellence in fields traditionally dominated by men. Her presence on the ISS serves as a testament to the indomitable spirit and limitless potential of women in the Arab world.
A Bright Future for Space Exploration
Rayyanah Barnawi's historic mission to the International Space Station represents a significant step forward in space exploration and the pursuit of gender equality. As the first female Arab astronaut to grace the ISS, Barnawi has not only etched her name in history but has also opened doors for aspiring astronauts, scientists, and researchers from the Middle East and beyond.
Barnawi's ground-breaking work in stem cell and breast cancer research demonstrates the crucial role of space exploration in advancing scientific knowledge and contributing to advancements in medical fields. By leveraging the unique environment of space, her research has the potential to revolutionize regenerative medicine and enhance our understanding of cancer in ways previously unexplored.
Rayyanah Barnawi's journey to the International Space Station marks a historic achievement for Arab women and signifies a momentous step forward in the quest for gender equality in the realm of space exploration. Through her scientific research and inspirational message, she empowers women across the Middle East and beyond to pursue their dreams and make significant contributions to the fields of science and technology.