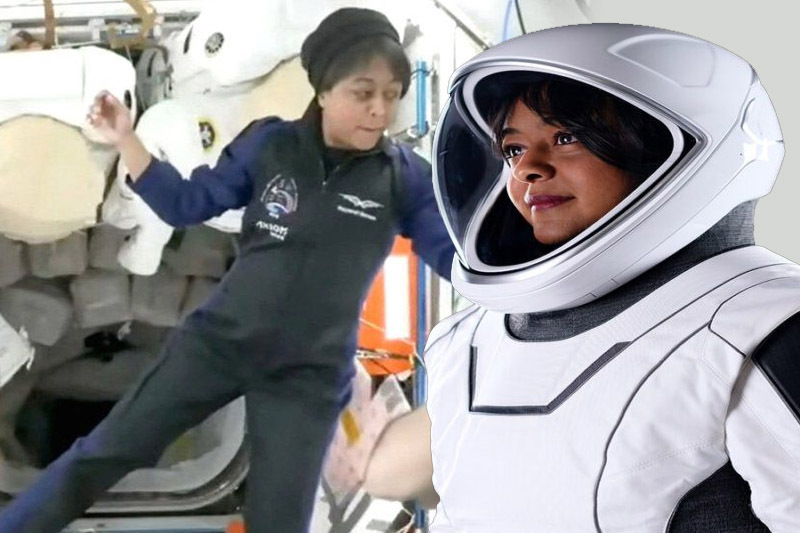 Rayyanah Barnawi: First female Arab astronaut reaches ISS
Rayyanah Barnawi: First female Arab astronaut reaches ISS
Rayyanah Barnawi, the first female Arab astronaut to go to space, arrived at the International Space Station (ISS) on Monday with fellow Saudi mission specialist Ali Alqarni and two Americans, pilot John Shoffner and commander Peggy Whitson.
She is part of Axiom Space's second private mission. The crew travelled inside SpaceX's Dragon spacecraft, which sat atop the Falcon 9 rocket launched on Sunday at 21:37 GMT from Kennedy Space Centre in Florida.
The spacecraft autonomously docked with the space station on Monday at 13:12 GMT, Axiom Space tweeted. During their time on the orbiting lab, the astronauts will conduct a number of experiments, including rain-seeding technology and the repercussions of space on one's health.
Keep Reading
Barnawi plans to carry out stem cell and breast cancer research during her scheduled 10 days in orbit on the space station. The 34-year-old biomedical scientist hopes to inspire women from all backgrounds with her work.
Her experiments will have close connections with some of the work she has done over several years as a research laboratory technician at the Stem Cell and Tissue Re-engineering Programme of King Faisal Specialist Hospital and Research Centre in Riyadh.
At a recent news conference, she expressed her "great pleasure" at becoming the first female Saudi astronaut to go to space, adding she was looking forward to sharing her experience through video link-ups with children.
Mishaal Ashemimry, a Saudi-American aerospace engineer, said she hoped the mission would inspire girls from various backgrounds. Saudi women were granted the right to drive only in 2018. Rights groups say women's rights are still limited there due to male guardianship laws.